Blooming Babies Story and Activity Time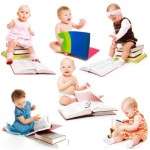 Every Tuesday there will be songs, bouncing rhymes, finger plays, books and much much more for you and your baby! No registration required, just drop in!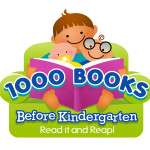 1,000 Books Before Kindergarten
Get your child ready to read and ready to learn! All you have to do is register your pre-kindergarten aged child and start reading! That's it! And at every 100 books you and your child read they will receive a reward from us! Drop in for more information.
*All 1000 Books Before Kindergarten logos are used with express permission from 1000 Books Before Kindergarten*