Online Resources
The Hanover Public Library offers a variety of electronic resources for fun, reading and research that you can access online any time with your library card number. You may be asked for your library card number or to create an account first. For more free online resources and websites that do not require a library card to access please see our continuing education resources page.
Don't have a library membership? Sign up today! See more information here: Membership
Select a category to get started
Streaming Video
Streaming video channels are now available in the Libby app. Discover this new content by tapping Extras on our library's digital collection homepage in the Libby app. Please note that this is exclusively being offered in Libby and will not appear on our http://odmc.overdrive.com website or for current OverDrive app users.
When you log in with your account and "checkout" a product, that provides unlimited use of any videos in that product for 7 days. When your access expires you can start again. You may be asked to create an account the first time you log in.
Each 7 day access is paid for by the library, and we have a limited budget. We kindly ask that you be mindful of the number of times you check out a resource to ensure fair access for all. You are welcome to support this and other library services.
Click on the logo of the channel you want to watch. Need help getting started? You can find in-app support or visit the Help site for assistance. Click here to open the help guide for Streaming Video.
Streaming Video Channels
---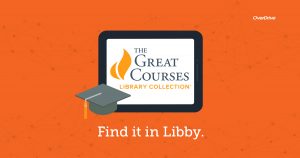 The Great Courses has moved from RBdigital to Libby. Please update any saved bookmarks to note this change.
The Great Courses offers engaging and understandable lectures by esteemed professors, professionals, and experts in topics ranging from history, better living, science, language learning, and much more.
Find it in the Libby app. Download the free app, add our library, and look for "Extras" to get started!
---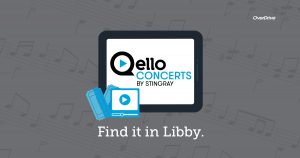 Stingray Qello has moved from RBdigital to Libby. Please update any saved bookmarks to note this change.
Qello Concerts by Stingray is the world's largest collection of full-length concerts and music documentaries streamed on-demand to just about any digital device.
Find it in the Libby app. Download the free app, add our library, and look for "Extras" to get started!
---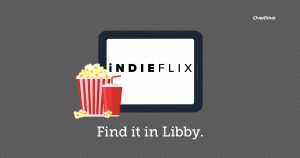 IndieFlix has moved from RBdigital to Libby. Please update any saved bookmarks to note this change.
IndieFlix is a streaming movie service that offers access to pop culture favorites, box office hits, award-winning feature films, documentaries, and shorts.
Find it in the Libby app. Download the free app, add our library, and look for "Extras" to get started!
---
ebooks & Audiobooks
Libby – online reading for phones & tablets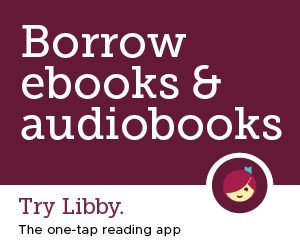 The free Libby app is the easiest way to get started with digital books, audiobooks and streaming video from our library. Libby has the same collection as OverDrive but many people find it simpler and easier to use on phones and tablets and browsers.
Libby app is available for Android, iOS, Windows 10, and some Chromebooks.
Libby is also available to use in your web browser at libbyapp.com
Need help? Contact OverDrive Front Line Tech Support:
OverDrive Website – online reading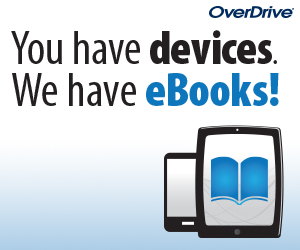 OverDrive is available to use in your web browser at odmc.overdrive.com
Get eBooks and audiobooks anywhere, any time! Enjoy a large collection of downloadable audiobooks and eBooks from available for listening or reading on your computer, MP3 player, or eReader.
Need help getting started? Try the OverDrive Help page.
Still stuck? Contact OverDrive for support using this web form:
EBSCO ebooks and audiobooks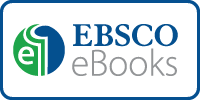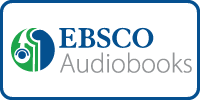 EBSCO offers a large collection of both fiction and non-fiction of nearly 300,000 ebook and audiobook titles from leading publishers. Titles are compatible with ebook readers, MP3 players and many other portable devices. A great educational tool!
Novelist K-8 and Novelist Plus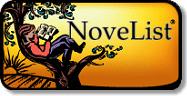 Children (in K-8) or Adults, Teens and Children (in Novelist) can search by author, title, series name or plot/subject to find their next new fiction or non-fiction title. Comprehensive resource for those seeking new fiction and non-fiction titles. Includes lists of award winners and discussion guides for book clubs.
Ancestry and Local History
Ancestry Library Edition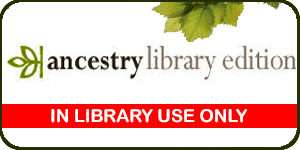 A fabulous resource for anyone doing genealogical or historical research. ALE offers 200+ billion images in 7,000 unique databases from North America, the United Kingdom, Europe, Australia and other international collections. Records include census data, vital records, directories, photos and more with some information dating back to the early 13th century. For remote access log into your library koha catalogue account and choose Ancestry Library Edition from 'More Member Resources' list.
Hanover Post Obituaries Index
The Obituary Index allows you to search for names of people whose obituaries appeared in the Hanover Post from 1897 to the 1950s.
The index is available in the library, or online. You may find all the information you need in the index. Use the request form to ask for a copy of the original obituary from our archives. Charges will apply for this service. Please see our current fee schedule for more information.
Frontier Life

Through a large array of unique documents, this multi-archive collection captures the lives, experiences and colonial encounters of people living at the edges of the Anglophone world from 1650-1920. It ranges across the various colonial frontiers of North America before touching on the settlers of Southern Africa, Australia and New Zealand.
Homework / Reference Tools
New! World Book Encyclopedia
 
World Book offers a suite of digital resources with content to engage and excite all minds from pre-readers to advanced researchers. The databases are progressive and align users with their appropriate learning level.
Merck Medical Manual, and Veterinary Manual

The Trusted Provider of Medical Information since 1899
The Merck Manuals are a comprehensive medical information source covering thousands of topics in all fields of medicine. They are offered as a free public service to health care professionals and the general public.
NEW! Language Learning
Mango Languages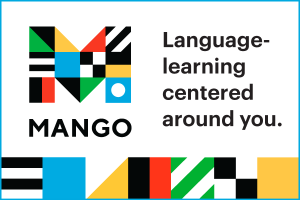 Mango Languages teaches practical conversation and simulates the way people learn when immersed in a foreign culture. Explore 70 + world languages and ESL/ELL courses in a self paced learning environment. Reading and listening activities, assessments and chapter recaps to check understanding and learning progress.
Little Pim
An online language learning system for ages 0-6. While aimed at children, older kids and anyone new to one of the available languages could benefit from this resource.
NEW! Library Virtual Programmes
Experience the entire life cycle of thunderstorms with this exciting and educational presentation. See how they form and develop into powerful lightning and wind storms. Watch an Ontario supercell tornado from start to finish as it cuts a path through the countryside near Arthur, Ontario as well as two other tornadoes to hit our province. A very powerful presentation explaining the effects storms have in Ontario. Link opens in YouTube.
Assistant Librarian Norma gives video book reviews to some of her favourite books! Link opens in YouTube.
Watch storytime videos created by our Stephanie and our summer students. Link opens in YouTube.
Watch a tutorial of how to make the themed craft from our craft bags. Link opens in YouTube.
Newspapers and Magazines
NEW! CPI. Q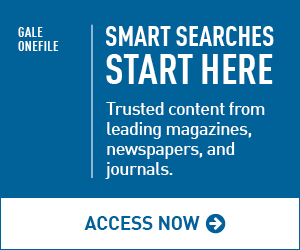 Gale OneFile: CPI.Q is the electronic version of the Canadian Periodical Index. Providing the most-requested Canadian reference information available. It includes more than 1,300 Canadian periodicals, a bilingual interface (English/French), full-text articles from 1983 forward, The Globe and Mail, Toronto Star, The Kitchener Waterloo Record, Maclean's magazine, and much more.