Curbside Pickup is available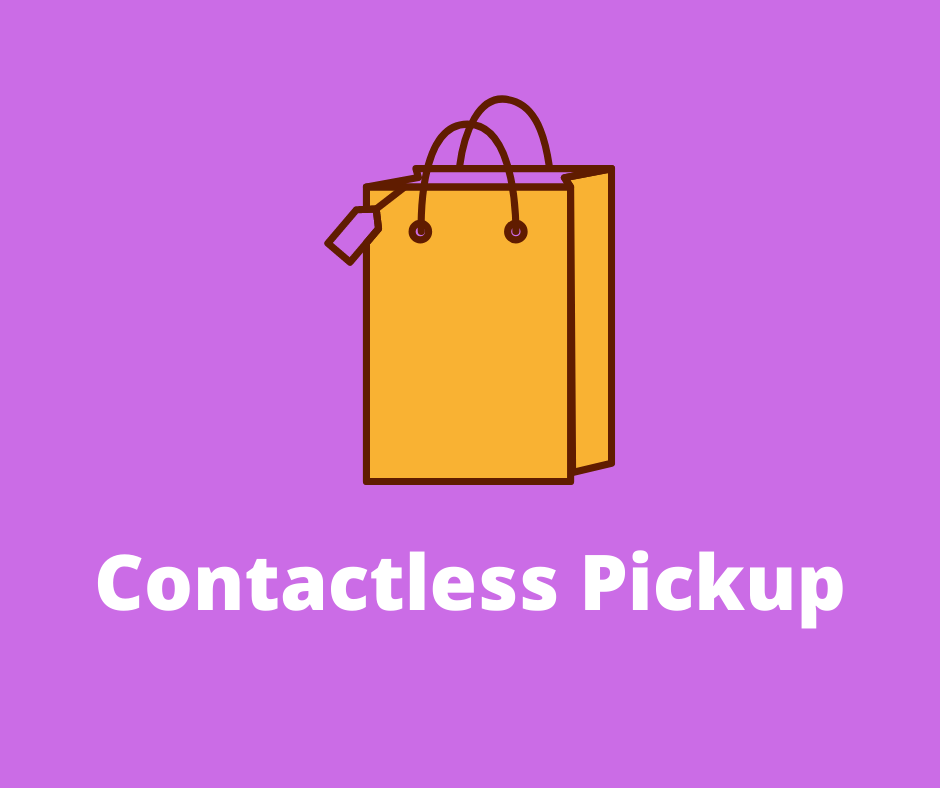 The Library is here for you! To help keep you learning and entertained Hanover Public Library is pleased to announce that contactless curbside pickup of library material is available.  We can also arrange pickup of tourism brochures, bag tags, community surveys, municipal council meeting packages, and pages you print remotely through Princh.  See the pickup process below, and call us for details!
To borrow library materials using curbside pickup you must have a Hanover Library membership. If you need to join the library or renew your library membership please call or email the library.
How it Works
Requesting items
Not sure what to request? Ask us for a GRAB BAG. Let us know by phone or email what you want, for example 3 Western novels, books on Lawn Care and Growing Annuals, 7 movies on DVD, or 5 Picture Books and we'll pick a selection for you.
Arranging Pickup
Pickup is by appointment only.
Pickup times will be arranged in advance by library staff (call us) or through the online booking system Appointlet.
How to make a pick up appointment with the online booking system Appointlet
When you receive your e-mail notification that an item you had placed on hold is ready for pick-up, there will be a link to the library's Appointlet system. Click on the link.
Enter your name and e-mail address. Select a time you wish to pick up.
Appointlet confirms time with you, and offer options to add to several online calendars (this is not required).
You will receive a confirmation email with your chosen time slot. If you need to reschedule or cancel, the confirmation e-mail has a link so you can do that easily.
Your confirmation email will also give you instructions for curbside pickup.
People who are staying safe at home can send a friend to collect their items.
Curbside Pickup Process
At the appointed pick-up time, physical distancing measures must be complied with. Staff will be wearing gloves, masks and other protective gear for everyone's safety.
Please arrive at the agreed time. Pick up will take place outdoors on the east (Clock Tower) side of the building.
If driving, remain in your vehicle, and open trunk or a rear window away from the people inside. Staff will bring your materials, marked with your name. Nod to confirm that is your parcel. Staff will place it in your vehicle.
If you are walking, cycling, or using other means to travel to the library, please wait by curbside pickup sign. Your items will be placed on a table with your name showing, then staff will return to the building. Once staff are inside the building, you may pick up your package from the table.
Maintain at least 6′ (2m) distance from others, and we request that you wear a face covering.
Returning borrowed items
Returning items must be returned through the library drop box beside the West (10th Avenue) entrance only. This is to keep the items separate, to be quarantined until they are safe to handle.
No returns will be accepted at the pick up appointment.
COVID-19 Precautions and Disclaimer
The COVID-19 virus can survive up to 24 hours on cardboard and up to 2-3 days on plastic and stainless steel. As books cannot be effectively cleaned and disinfected at home, it may be wise to store books for a minimum of 24 hours before handling them.
Patrons who are immune compromised or otherwise susceptible to COVID-19 infection should not take out items from the library.
Patrons should wash hands before and after handling books and other items, avoid touching their faces while reading and avoid sneezing or coughing onto the page while reading.
Items returned to the library are disinfected (covers only) and quarantined for 24 hours on return.
Staff handling items to go out to members will wear masks and gloves.
---
Please note: These services are subject to Provincial reopening guidelines, local health advice and municipal guidelines. If the situation changes the service may be suspended or changed. We will keep people informed through local newspaper, radio, Wightman TV, emails and social media.
---