We Miss You!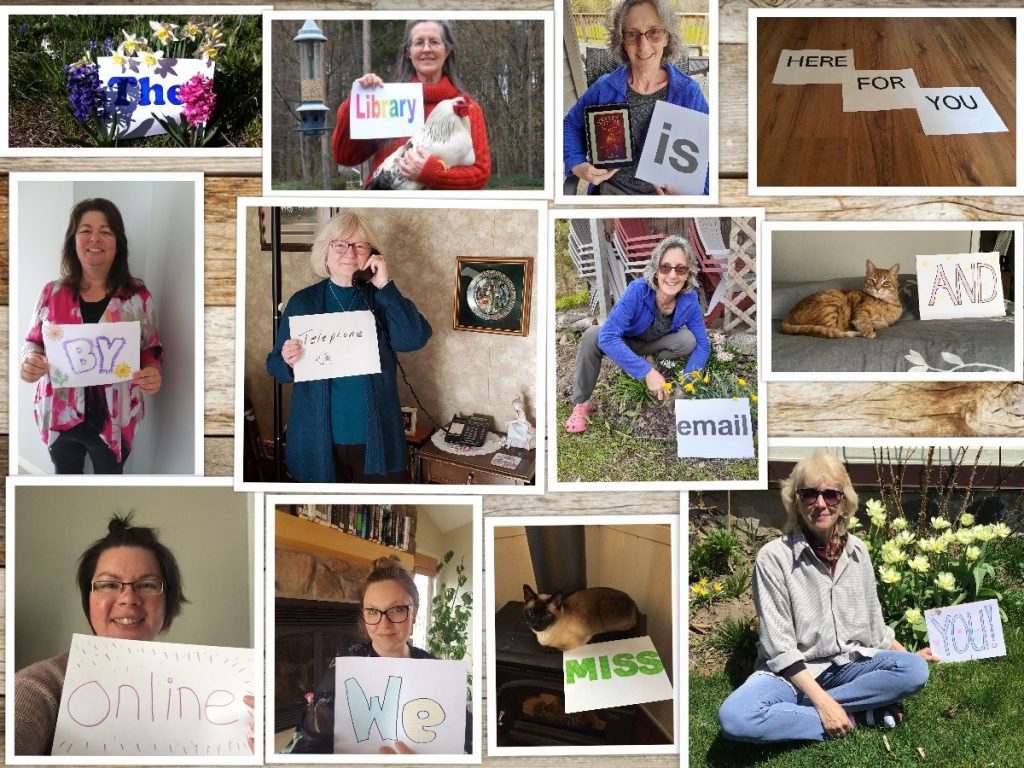 The Library is here for you by telephone, email and online. We miss you!
Pictured top row, left-right: Agnes and her chicken Bob, Emma. Middle row, left-right: Kathleen, Kay, Emma, Norma's cat Nellie. Bottom row left-right: Lauren, Stephanie, Lauren's cat Frank, Norma
We're missing all of your friendly faces and we're sure you're missing us too!
While we are closed we have been calling and emailing to stay in touch with our patrons, especially isolated and vulnerable people. We wanted to send you a greeting from all of us!
Please share with your friends and encourage people to sign up for our next e-newsletter.
From Agnes Rivers-Moore and all of your friends at the Hanover Public Library