A great variety of materials await you @Hanover Library:
graphic novels    

manga novels    

teen fiction                

teen non-fiction             

magazines
The Nook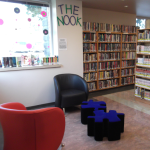 The Nook is our teen area! It is located in a sunny corner of the library, complete with comfy chairs and stools to sit relax and hang out in!
 
Online

Reading
Get OverDrive on your Apple or Andriod phon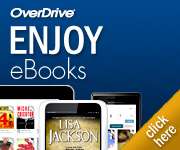 e or tablet to read library books anywhere.  All you need is your library card and an OverDrive account!
RBDigital gives you access to 50 popular magazines. Download new titles on your phone, tablet or desktop.  No checkout limits! Sign up for a Zino account to get started.
Volunteer Opportunities
Computer Buddies
Computer Buddies pairs adults who need help using new technology with knowledgeable teens who need volunteer experience. The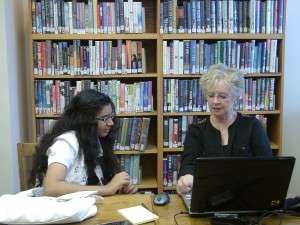 Buddies can offer help with basic computer stills or devices such as eReaders, tablets, and smart phones and web applications such as Facebook, e-mail and Twitter.  This is a wonderful program for both teens and adults: it will give teens the opportunity to 'be the teacher', and give adults skills that will enrich their lives. If you would like to become a Computer Buddy tutor, please call or visit the library.
Resources for teens