Movement Activities
Check out some of the Movement Activities that go along with Storytime to encourage play and movement!
.
.
.
Egg Drop – August 10th
Fish Bubbles – July 14th
Bot's Day Out – July 6th
Take your bot on an outdoor adventure and take lots of pictures to make your own story!
Check out Moira's example!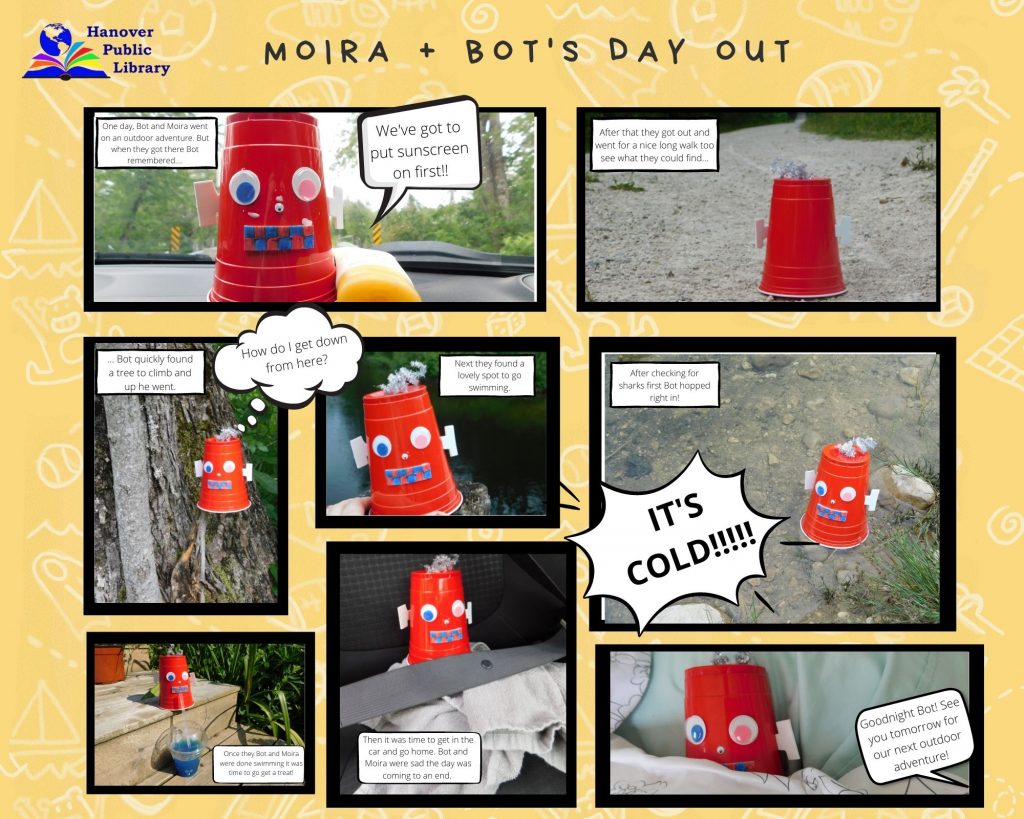 Now time to make your own!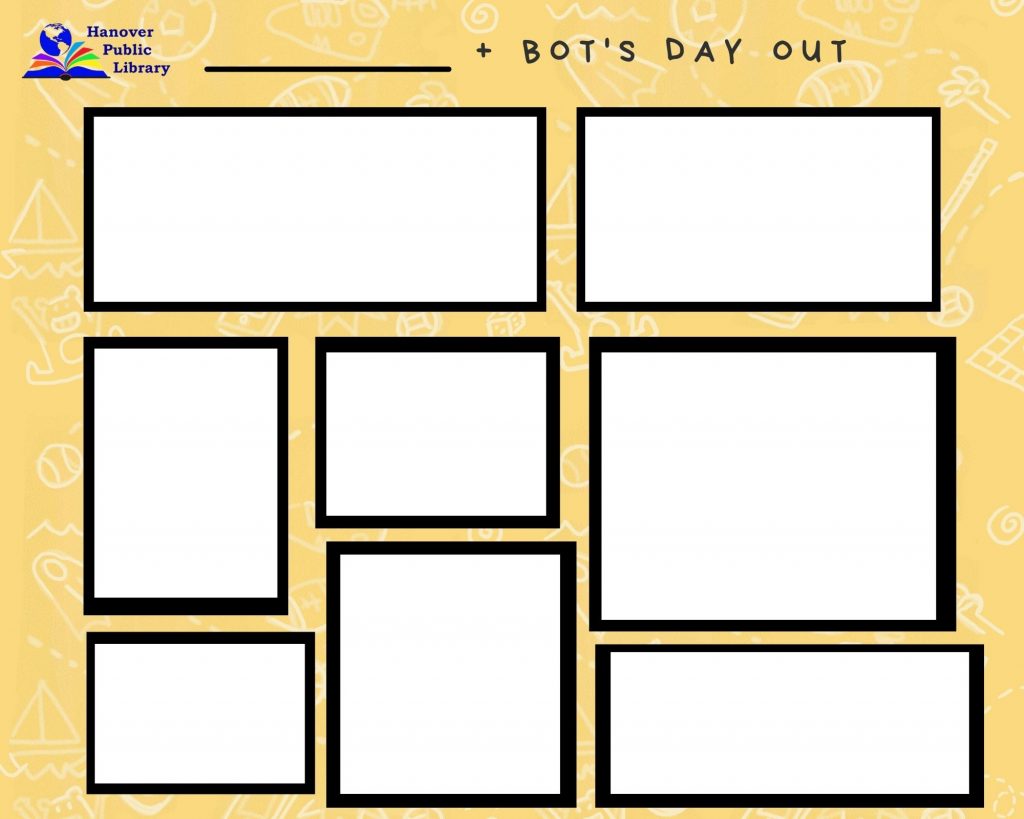 Move Like A…. Card Game – June 30th
Below are print out/ follow along copies of the Movement Game for "Don't Let the Pigeon Drive the Bus" by Mo Williams. Print out the cards or click through them to play the game whenever you'd like!
We acknowledge the financial support of the Government of Canada.