Inter-Library Loans service terminated
We regret to announce that the Inter-library Loans service has been discontinued. The Southern Ontario Library Service (SOLS) provided the system and shipping service that allowed every library to borrow and lend books and other materials across Ontario. The Provincial government has cut their 2019 budget by more than 50%. They have no choice but to shut down the deliveries system. Further services provided by SOLS and Ontario Library Services North may also be cut.
(read the statement from SOLS CEO Barbara Franchetto here).

Our single library and many others like ours depend heavily on the Ontario-wide services provided by SOLS and OLS-North. In 2018 our library borrowed 1,033 items from other libraries for Hanover members (about 20 items every week). We loaned 2,619 items to other libraries for their members. For this to happen, SOLS vans delivered or picked up 7,300 packages for our library alone in 2018.
Further information is available here:
https://www.sols.org/blog/
http://fopl.ca/newsroom/
https://www.cbc.ca/news/canada/ottawa/eastern-ontario-libraries-concerned-about-cuts-1.5103998
If this concerns you, please direct your comments to:

Bill Walker, MPP for Bruce -Grey-Owen Sound
bill.walker@pc.ola.org
Toronto: Tel 416-212-2665 Constituency: Toll Free 1-800-461-2664 Tel 519-371-2421 Fax 519-371-0953

Michael Tibollo, Minister of Tourism, Culture and Sport (the ministry that oversees library service)
michael.tibollo@pc.ola.org
Toronto: Tel 416-326-9326 / 416-314-1400 Fax 416-326-9338
Constituency: Tel 905-893-4428 / Fax 905-893-4537
Hanover Public Library
Our Library ~ the living room of the community
Upcoming Events
---
Mother's Day Floral Workshop
Make a beautiful table arrangement for your mom!
Wednesday May 8th | 6:30 pm
$50 per person, all supplies will be provided.
Coffee With A Lawyer
Enjoy coffee and a conversation with Barbara Hicks of Hicks & Hicks Professional Corporation
Thursday May 9 | 10:30 am
A free event, all are welcome.
Hanging Basket Sale May 17-20
Victoria Day Long Weekend only at Hanover Canadian Tire
$1 from every basket sold is donated to Hanover Library
---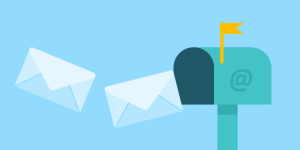 New! Hanover Public Library eNewsletter
Sign Up for our email newsletter
---