The Kid's Zone is the place to find: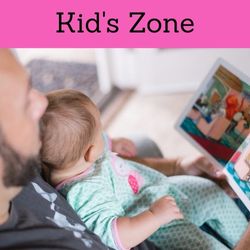 Board Books
Picture Books
Easy Reader Books
Chapter Books
Non-Fiction for many age levels
Early Literacy Stations
Books on CD
French Language Collection
Magazines
Blu-Ray & DVD movies
Online Resources specific to kids and teens
eBooks & Audiobooks to download or stream
---
Children's programs for the summer have been announced.
To view the full lineup, take a look on our programs and events page here.
Remember, we will be adding more programs throughout the summer so watch that page for more details
---
We made a librarian-approved list of resources for kids and families to help those staying at home. Find age-appropriate ebooks and audiobooks, as well as craft resources and family activities!
Online Resources
ebooks and Audiobooks for kids & teens
Discover classic and new titles, fiction, non-fiction. Separate collections for kids and teens/tweens. Offering simultaneous use. It's as easy as browse, click, listen. Discover these collections in the Libby app or Libby website.
Libby Kid's reading room

Did you know that our Libby catalogue has a collection of "Read-Along" kid's books? These books are great for emerging readers. As the narrator reads the story out loud, each word being read is highlighted on the page for your child to follow along. A fun way to encourage literacy!
EraBooks Online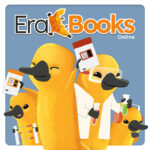 Welcome to EraBooks Online.
Join Bunji the platypus on a fun literacy learning journey!
Era Books offers more than 1,400 engaging books, games and activities for children. Access phonics books, decodable books, picture books, guided reading tutorials, guided science tutorials, math lessons, and more!
Readalongs for Kids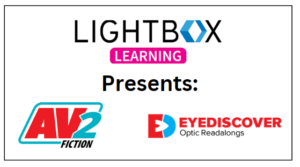 Each title is packed with special features designed for reluctant readers, including a professional narrator. Kids can read at their own pace, and choose to listen along at the same time.
EyeDiscover Optic Readalongs
An exciting mix of print, video, and audio featuring the innovative Optic Readalong. EyeDiscover is designed to inspire and motivate children at the Kindergarten to Grade 2 levels to read. Read through the text at your own pace have the book read to you.
AV2 Fiction
An exciting mix of print and audio featuring the innovative Optic Readalong. AV2 Fiction is designed to inspire and motivate children at the Kindergarten to Grade 2 levels to read. Read through a picture book at your own pace, or have the book read to you.
CBC Corner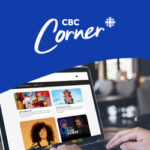 Discover the best Canadian shows, stories & more! This one-of-a-kind digital portal allows you to access a wide variety of educational content for all ages.
Kids content includes shows, games, and activities. Teen and young adult content includes news adapted for youth and stories by youth for youth.
The parenting section features recipes, crafts & activities, advice, and shows.
Fiero Code

Fiero Code is a self-guided online software program that teaches you how to code through hundreds of coding tutorials and dozens of real-world projects. Fiero offers a gamified learning experience ― as you progress through the activities, you'll earn clothes and accessories for your personal avatar.
Learn how to make websites, video games, apps, and animations. It's fun, engaging, and designed for ages 8-18. Start coding today!
Language Learning by KidSpeak

KidSpeak™ is a fun, age-appropriate online language course designed for children ages 6 and up! Accessible through Transparent Language Online, KidSpeak introduces children to English, Spanish, French, Italian, and Mandarin Chinese. The program teaches words and phrases suitable for learners' age, needs, and interests. More than 40 activities, puzzles, and songs guide young learners through the basics, along with a cartoon "friend" who speaks the language. KidSpeak™ works on computers, tablets, and phones – so your little ones can learn on the go, at home, or in the library.
---
Storytimes
Check out more online activities we created for you! Watch more storytime videos, find STEAM activities and more!
1000 Books Before Kindergarden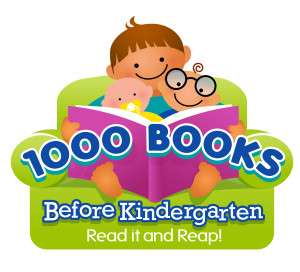 Give your child a great head start in learning before they start kindergarten. Reading to your child helps them get a head start in life!
How to get started: Register your child with the Hanover Public Library & track what is read. Any book read can be counted! At every 100th book come in to the library to report on your progress and get a prize! Your child will earn a final prize at the 1000 book mark!
Reading log sheets available in the library or at https://1000booksbeforekindergarten.org/resources/
---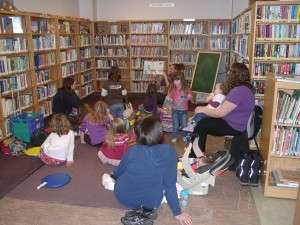 All Ages Storytime
Tuesdays 10:30 am – 11:30 am in the Community Hall
Storytime is fun for all ages! Join us each week for some stories, songs, and silliness followed by craft time. For parents and children 0-5 years.
---
We thank Community Foundation Grey Bruce for the purchase of our new children's furniture.