Teen Zone
---
Calling all teens! A great variety of materials await you at the Hanover Library, including:
graphic novels
manga novels
---
The Nook
The Nook is our teen zone! It is located in a sunny corner of the library, surrounded by our teen collection and complete with comfy chairs to sit on. Come check it out!
---
Teen Programs
Teen Reading Challenge
We are holding a Teen Reading Challenge from June 23rd-September 1st.
Come to the library to pick up a game card for our Teen Reading Challenge!
Use the gamecard to guide your reading, and earn points by completing each task. Come to the front desk after you've done each task to get a stamp of approval! The readers with the most points at the end of the summer will receive a prize.
Click here to start your registration: https://buff.ly/43UZjg6.
For a list of other teen events happening this summer, watch our programs and events page here.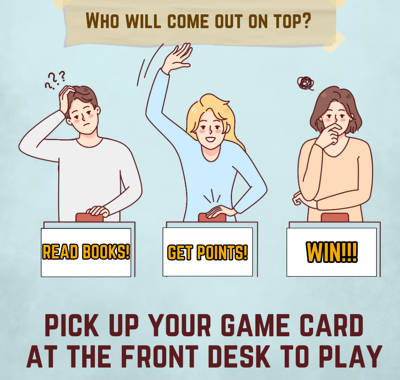 ---
Online Resources
Kanopy PLUS
You can now access Kanopy PLUS with your Hanover Public Library Card. With an expertly curated collection of narrative and documentary films we think you'll enjoy, we're pleased to bring this streaming service to our community.
Kanopy PLUS offers a great selection of "Easy Watching" films and TV shows. Stream anywhere, anytime, with no waiting!
You can use Kanopy on a web browser, through the Libby app under extras, the Kanopy app, and through streaming devices such as Roku, Chromecast, Apple TV and some smart TVs.
Follow the prompts to create an account with your library card, and start streaming right away.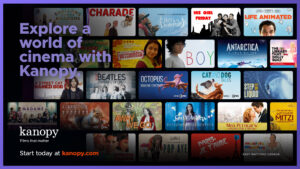 Libby by OverDrive
Libby is the easiest way to get started with ebooks, audiobooks and digital magazines from our library. There is also a Teen Guide Section on Libby, featuring themed lists of great young adult titles you're sure to love. Libby is easy to use, and includes plenty of great features for a customized reading experience.
The Libby app is available for Android and iOS, and is available through a web browser on a laptop or computer.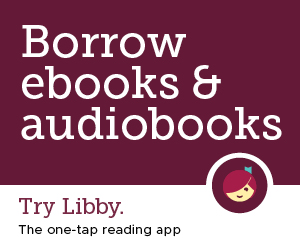 Fiero Coding
Fiero Code is a self-guided online software program that teaches you how to code through hundreds of coding tutorials and dozens of real-world projects. Fiero offers a game-like learning experience ― as you progress through the activities, you'll earn clothes and accessories for your personal avatar.
Learn how to make websites, video games, apps, and animations. It's fun, engaging, and designed for ages 8-18. Start coding today!

Transparent Language Online
Transparent Language Online provides an effective and engaging experience for language learners looking to build their vocabulary, practice their listening, speaking, reading, and writing skills, and maintain what they learn. Courses and supplemental resources are offered in 110+ languages, including American Sign Language. Learners can enjoy the freedom to learn at home, in the library, or on the go. Mobile apps are available on iOS and Android devices.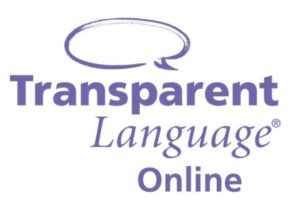 ---
Other Resources for Teens
Health
Homework Helpers
University of Waterloo Math Competitions
Post Secondary Education