Online Resources
The Hanover Public Library offers a variety of electronic resources for fun, reading and research that you can access online any time with your library card number. You may be asked for your library card number or to create an account first.
For more free online resources and websites that do not require a library card to access please see our continuing education resources page.
Don't have a library membership? Sign up today! See more information here: Membership
Select a category to get started
---
New Resources!

---
New! CBC Corner
Discover the best Canadian shows, stories & more.
This one-of-a kind digital portal allows you to access a wide variety of content including trusted news, local stories, entertaining TV and radio shows, award-winning podcasts, educational kids content, innovative podcasts, a free English and French language learning app, news in foreign languages and much more!
What will you discover?
---
Ebooks & Audiobooks
Libby – online reading for phones, tablets and computers
The free Libby app is the easiest way to get started with digital books, audiobooks and streaming video from our library. Libby has the same collection as OverDrive, but many people find it simpler and easier to use on phones and tablets and browsers.
The Libby app is available for Android, iOS, Windows 10, and some Chromebooks.
Libby is also available to use in your web browser at libbyapp.com
Need help? Contact OverDrive Front Line Tech Support:
EBSCO ebooks and audiobooks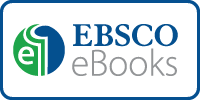 EBSCO offers a large collection of classic adult and children's fiction and non-fiction, about 8,500 ebook and audiobook titles from leading publishers.
In the fiction collection, there are: Westerns, Mysteries, Classic fiction, and so many more! In the non-fiction collection, there are books on: crafting and do-it yourself topics, writing, gardening, and so many more! There are even titles on literary reviews and poetry!
Titles are compatible with ebook readers, MP3 players and many other portable devices. A great educational tool!
---
Reader's Advisory
Novelist K-8 and Novelist Plus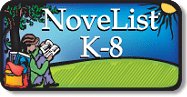 Find your next great read with Novelist! Children (in K-8) or Adults, Teens and Children (in Novelist) can search by author, title, series name, mood, setting, plot style, subject, audience age to find their next new fiction or non-fiction title. Comprehensive guidance for those wanting to discover new fiction and non-fiction to their specific tastes! Includes book reviews, lists of award winners and discussion guides for book clubs.
---
---
Streaming Video
Streaming video from Kanopy Plus, and The Great Courses is now available free to you through Libby. Find video and magazines in our library Extras on Download Centre or in the Libby app.
---
Ancestry and Local History
Ancestry Library Edition
A fabulous resource for anyone doing genealogical or historical research. Ancestry Library Edition offers 200+ billion images in 7,000 unique databases from North America, the United Kingdom, Europe, Australia and other international collections. Records include census data, vital records, directories, photos and more with some information dating back to the early 13th century. For remote access to the library's free WiFi network, connect to Library2.4 from the parking lot.
Hanover Post Obituaries Index
The Obituary Index allows you to search for names of people whose obituaries appeared in the Hanover Post from 1897 to the 1950s.
The index is available in the library, or online. You may find all the information you need in the index. Use the request form to ask for a copy of the original obituary from our archives. Charges will apply for this service. Please see our current fee schedule for more information.
Frontier Life
Through a large array of unique documents, this multi-archive collection captures the lives, experiences and colonial encounters of people living at the edges of the Anglophone world from 1650-1920. It ranges across the various colonial frontiers of North America before touching on the settlers of Southern Africa, Australia and New Zealand.
---
Resources for Kids and Teens
EyeDiscover Optic Readalongs and AV2 Fiction
Each title is packed with special features designed for reluctant readers, including a professional narrator. Kids can read at their own pace, and choose to listen along at the same time.
An exciting mix of print, video, and audio featuring the innovative Optic Readalong. EyeDiscover and AV2 Fiction are designed to inspire and motivate children at the Kindergarten to Grade 2 levels to read. Read through the text at your own pace, or have the book read to you. AV2 Fiction focuses on picture books, while EyeDiscover includes video clips.
---
Reference Tools
Merck Medical Manual, and Veterinary Manual

The Trusted Provider of Medical Information since 1899. The Merck Manuals are a comprehensive medical information source covering thousands of topics in all fields of medicine. Free public service to health care professionals and the general public.
---
Language Learning
Transparent Language Online
Transparent Language Online provides an effective and engaging experience for learners looking to build and maintain their vocabulary, practice their listening, speaking, reading, and writing skills. Courses and supplemental resources are offered in 110+ languages, including: English as a second language; Spanish; Italian; Russian; Greek; Ukrainian; Indigenous languages such as Cree, Oji-Cree, Dakota, Ojibwe, and Cherokee; American Sign Language; Asian languages like Korean, Mandarin Chinese, and Japanese; and many more! Learners can enjoy the freedom to learn at home, in the library, or on the go. Mobile apps are available on iOS and Android devices.
KidSpeak
KidSpeak™ is a fun, age-appropriate online language course designed for children ages 6 and up! Accessible through Transparent Language Online, KidSpeak introduces your children to English, Spanish, French, German, Italian, and Mandarin Chinese. The program teaches words and phrases suitable for learners' age, needs, and interests. More than 40 activities, puzzles, and songs guide young learners through the basics, along with a cartoon "friend" who speaks the language. KidSpeak™ works on computers, tablets, and phones – so your little ones can learn on the go, at home, or in the library.
---
Library Virtual Programs
Assistant Librarian Norma gives video book reviews to some of her favourite books!
Link opens in YouTube.
Watch Storytime videos created by our Stephanie and our summer students.
Link opens in YouTube.
Watch a tutorial of how to make the themed craft from our craft bags.
Link opens in YouTube.
---
Interested in library programs? We offer a selection of online and in-person programs.
Take a look at our new Programs page.
---
Skip to Category