Be a lifelong learner.
Here are some links to resources that can help you achieve your educational goals:
For Hanover Public Library Online Resources please visit our Online Resources page to discover exclusive resources for learning, research and entertainment.
Post Secondary
OntarioLearn – online access to many college programs
Contact North – access to more than 1,000 online programs and more than 18,000 online courses from Ontario's public Universities and Colleges
Athabasca University – Online university courses
General Interest
Future Learn– Whether you want to develop as a professional or discover a new hobby, there's an online course for that from Future Learn.
MOOC Platforms– an overview of Massive Open Online Courses
Duolingo-a free language learning website
Climate Crisis Resources https://institutions.exacteditions.com/links/climatecrisis
Basic Upgrading
QUILL Learning Network – Regional literacy network supporting literacy and basic skills.
Walkerton Adult Learning Centre – GED preparation, basic skills upgrading
Technology
LearnFree – Free online tutorials for internet, e-mail, word processing, Facebook and more
Techboomers– a free educational website that teaches older adults and other beginners basic internet and website skills.
Driver Training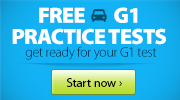 G1.ca is a Free online resource provides practice tests for anyone that is preparing for the written portion of their G1 driving exam.
Note: This is NOT an official G1 test website, please visit http:www.mto.gov.on.ca for more information about licenses and driving tests.
All Driver's manuals are available online from MTO website