Staff Picks from HPL Newsletter #2
The Year of Magical Thinking by Joan Didion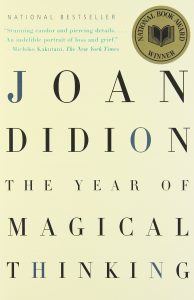 Joan Didion is a diminutive person, but a towering intellect, and a writer whose work has an incredibly powerful impact. Didion is an astute observer – of people, of society, and of her own inner state – and a careful describer of what she observes. In December 2003, her husband of forty years, writer John Gregory Dunne, died suddenly of heart failure. To try and cope with this overwhelming loss, Didion wrote with exquisite clarity about her first year without John, while also coping with the serious illness of their daughter, Quintana. The Year of Magical Thinking is a unique portrait of the process of grief, by a woman whose intelligence is as incisive as a scalpel, and as brilliant as a searchlight. Available in regular and large print at the library.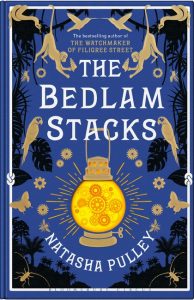 The Bedlam Stacks by Natasha Pulley
If you enjoy historical fiction peppered with a bit of whimsy, check out The Bedlam Stacks by British writer Natasha Pulley. The story features a man named Merrick who had sustained a crippling injury while working for the East India Company. Tired of being an invalid, he answers the call to find and transport seedling Cinchona trees from Peru to India for the quinine that can treat the epidemic of malaria there. The trouble is that the Peruvians have a monopoly on quinine and won't let it go without a fight. In his travels, he meets a young priest named Raphael, who – somehow – seems to have known Merrick's grandfather who lived in Peru decades earlier. There are many mysteries and suspenseful moments, all brushed with just a touch of magic.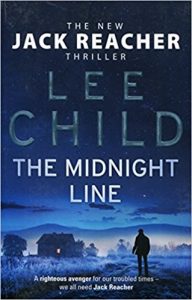 The Midnight Line by Lee Child
Jack Reacher is back to right another wrong in Lee Child's latest in the series, The Midnight Line. This time out, Reacher finds a West Point class ring in a small size – a woman's ring – in a pawnshop, and he goes in search of the soldier who had been desperate enough to part with it. His search takes him into the heart of the opioid crisis in the USA, and the struggle that injured veterans have to live with their pain. This isn't just a Reacher novel; it's a social commentary that throws light on a dark situation. Available in regular and large print and audiobook format at the library.
January 26, 2018
News release from the Hanover Public Library
Upcoming Events at the Hanover Public Library
Staff at the library have been busy planning some events and programs for adults the next few months. If the winter doldrums have struck, these just might be the antidote!
Tuesday, Feb. 20, 7 pm: Hanover Police Chief Chris Knoll will be speaking about law enforcement in our community. Bring your thoughts, questions, and ideas and engage in some worthwhile conversation with the Chief! $2, tickets now available.
Thursday, Feb 22, 9:30 am – 4 pm: Scratch Art class with Bev Morgan. Create a beautiful piece of artwork with your very own hands! This all-day class will teach you the technique, and all materials are provided. Cost is $50 per person.
Saturday, March 3, 9:30 – 4 pm: Watercolour Class. $50 per person. Please register in advance for art classes as space is limited.
Tuesday, March 20, 7 pm: Welcome spring with a special talk on Permaculture and Food Forests. Bryce and Misty Murph-Ariens are local farmers and experts in growing your own food efficiently and in accordance with nature. $3 admission, tickets now available at the library.
Save the dates for these spring author visits!
Saturday April 7, forensic anthropologist and author Debra Komar talks about the very cold cases she has investigated in her books. Tickets $5, available at the library.
Wed. May 9, enjoy an evening with historical novelist Jennifer Robson, sponsored by Exceldor Foods. Tickets are $5, available now.
Remember to Vote in Grey County Reads!
'Grey County Read' is continuing in southern Grey County, and we hope you will go to the southgrey.ca website and vote for your favourite of the five books being considered. After voting closes on March 9, one community will win $200 worth of books for their library and three random voters will win gift certificates from Speaking Volumes Books and Audio in Flesherton. You can vote once a day, so we encourage you to vote often. Ask at the library for more information on Grey County Reads.
News Release December 22, 2017
2017 has been a wonderful year at the Hanover Public Library. We've held lots of events and programs, and built some fruitful partnerships with businesses, organizations, and individuals in the community.
We want to take this opportunity to send out a big thank you to those who supported the library this year. Hanover Canadian Tire once again selected the library to be the beneficiary of their Victoria Day long weekend Hanging Basket sale, which was a roaring success. McDonalds in Hanover supplied free coffee at the sale. The Hanover Rotary Club donated funds to purchase new public-use computers. We also received a donation from the Hanover Legion, and the Hanover Lions Club once again helped to fund the children's summer reading program. The Writer's Workshop was generously sponsored by Hanover Honda. Exceldor Foods was the sponsor for the Charlotte Gray author talk in May. We also received donations of goods from Home Hardware, Treasures & Delights/ Simply Lovely, and Grant's Your Independent Grocer as prizes for our Oldest Book in Hanover contest leading up to Canada Day. CM Precision in Hanover donated the stand for the Little Free Library, built by volunteer Bill Dallner. We enjoyed a great evening promoting the library at the Hanover Raceway Kids' Night in June. McDonald's came through again with free fries coupons to give away that evening. We also want to thank Bluewater Radio and the Hanover Post for helping us get the word out about our services and events, and the Hanover Barons Hockey Team for bringing their best reading game to Read with the Barons Night.
Guest speakers at the library this year included a storm chaser/videographer; a man who climbed Mount Everest with his family; a military historian speaking about Grey County soldiers at Passchendaele; author and historian Charlotte Gray; and our own Hanover Police Chief Chris Knoll. We hosted art classes with Bev Morgan and a workshop on internet legislation in partnership with Saugeen Economic Development and Hicks & Hicks Law, as well as a funeral planning seminar with John Mighton. Our autumn writer's workshop was a huge success once more this year, with author Robert Rotenberg leading the class.
Special kids' events at the library this year included a visit from the Raptor Conservancy in March, and  stunt ventriloquist Craig Douglas in July.  Christine had over 80 people attend her Story Time Under the Stars at this year's Sights & Sounds Festival! The library had more kids taking part in the Summer Reading Program than ever before. Christine has had a full schedule this year of class and daycare visits, Lego Club, Homeschool group, and story times for children and babies.
Our volunteers are wonderful. We have a dedicated squad that clean and sort donated books for our annual book sale. This is our biggest fundraiser of the year, and people come from far and wide to browse the huge selection at the June sale. The high quality of the items for sale is what makes the Hanover Public Library book sale so successful. We also have volunteers who help people learn how to use computers and devices, and who do searches for information in our local history room. To those who donate their time and work to the library, thank you.
We are looking forward to continuing to serve the community in 2018. If you don't yet have a membership at the Hanover Public Library, do come visit us and let us show you the ways the library can enrich your life.
Our Favourite Books of 2017 
The year is nearing its end, and it has been a banner year for great books. Here are some recommendations – in case you missed them!
Non-fiction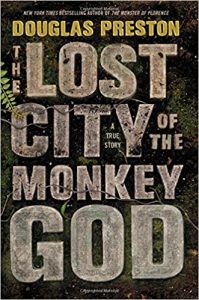 "The Lost City of the Monkey God" by Douglas Preston is a true-life tale of discovery in the South American jungle. New technology allowed explorers to "see" under the dense canopy of trees to find a mythical lost settlement. It was a major trek to get deeply into the jungle, but what they found took their breath away. However, the trek in was only the beginning of the difficulties they had to surmount. Dealing with the politics of the region and the slanderous attacks between archaeologists was tough enough. The deadly disease that many of the expedition contracted in the jungle, including the author makes for a riveting story. Place a hold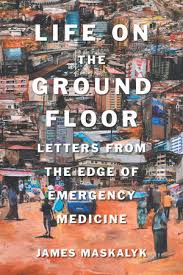 "Life on the Ground Floor" by Toronto emergency room doctor James Maskalyk, is a lyrically written memoir by a gifted writer. Maskalyk works for Doctors without Borders when he isn't at St. Michael's Hospital in Toronto. From Toronto to Addis Ababa, Cambodia to Bolivia, he witnesses mourning and laughter, tragedies and hopes, the frailty of life and the resilience of the human spirit. And it's here too that he is swept into the story, confronting his fears and doubts and questioning what it is to be a doctor. Place a hold
Fiction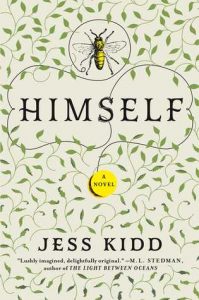 "Himself" by Irish writer Jess Kidd, is a book that is simultaneously whimsical and chilling. When a young man named Mahony returns to Mulderrig, a speck of a place on Ireland's west coast, he brings only a photograph of his long-lost mother and a determination to do battle with the village's lies. His arrival causes cheeks to flush and arms to fold in disapproval. No one in the village – living or dead – will tell what happened to the teenage mother who abandoned him as a baby, despite Mahony's certainty that more than one of them has answers. Between Mulderrig's sly priest, its pitiless nurse and the caustic elderly actress throwing herself into her final village play, this darkly comic debut novel creates an unforgettable world of mystery, bloody violence and buried secrets.  Place a hold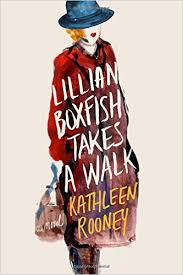 "Lillian Boxfish Takes a Walk" by Katherine Rooney, is a lovely look back at a remarkable life. It's the last day of 1984, and 85-year-old Lillian Boxfish is about to take a walk. As she traverses, a city anxious after an attack by a still-at-large subway vigilante, she encounters bartenders, chauffeurs, security guards, bohemians, criminals, children, parents, and parents-to-be—in surprising moments of generosity and grace. While she strolls, Lillian recalls a long and eventful life that included a brief reign as the highest-paid advertising woman in America—a career cut short by marriage, motherhood, divorce, and a breakdown. This is an inspiring story that perhaps makes us look at the arc of our own lives as philosophically as the wondrous Lillian does.  Place a hold
For Teens
Book Review by Christine
Moxie by Jennifer Mathieu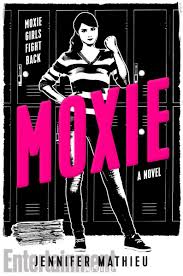 Moxie girls fight back! I wish so badly that this book was written when I was in high school. It has a fantastic message for every single girl/woman who has ever felt ripped off because they are female. Sickened by the double standard her high school has for the boys on the football team vs the school's female population Vivvy decides enough is enough. Inspired by her mom's zine collection from the 1990's Vivvy takes on the double standard and fights for what she believes in and finds out she is not alone! The sheer guts that Vivvy shows are admirable. And I applaud Jennifer Mathieu, in keeping Seth awesome.  "Not all guys are dicks….but for those who are…Moxie will get you!"  Place a hold
Radio Book club Spot #295 All the Gallant Men
This is Norma Graham from the Hanover Public Library with this week's Radio Book club on Bluewater Radio.
Just over 75 years ago, on Dec. 7, 1941, Seaman First Class Donald Stratton was consumed by an inferno. A million pounds of explosives had detonated beneath his battle station aboard the USS Arizona, barely fifteen minutes into Japan's surprise attack on American forces at Pearl Harbor. Near death and burned across two thirds of his body, Don, a nineteen-year-old Nebraskan who had been steeled by the Great Depression and Dust Bowl, summoned the will to haul himself hand over hand across a rope tethered to a neighboring vessel. Forty-five feet below, the harbor's flaming, oil-slick water boiled with enemy bullets; all around him the world tore itself apart.
Recently, at age 94, Don Stratton has published his memoir of that day and the difficult days that followed. It is the only memoir ever written by a survivor of the USS Arizona.
Don and four other sailors made it safely across the same line that morning, a small miracle on a day that claimed the lives of 1,177 of their Arizona shipmates. Sent to military hospitals for a year, Don refused doctors' advice to amputate his limbs and battled to relearn how to walk. The U.S. Navy gave him a medical discharge, believing he would never again be fit for service, but Don had unfinished business. In June 1944, he sailed back into the teeth of the Pacific War on a destroyer, thus earning the distinction of having been present for the opening shots and the final major battle of America's Second World War.
Don Stratton's story of Pearl Harbor is terrifying, inspirational, and heroic, and it will move you to tears. All the Gallant Men is a book for the ages, one of the most remarkable—and remarkably inspiring—memoirs of any kind to appear in recent years.
Good reading, everyone. We'll see you at the library.
Dec. 1, 2017
News release from the Hanover Public Library
Twelve Days of Christmas Giveaway begins December 11
Hanover Public Library has free books that kids can win! Starting on Monday December 11, through to Friday December 22, any child or teen visiting the library can enter the draw. Children's librarian Christine Morrow will draw one name each day for a free book, and keep all ballots until the 22nd when she will have a draw for the grand prize! It's going to be lots of fun, so make sure to bring the kids to the library during the giveaway.
Charitable Giving That Stays in Your Community
As 2017 winds down and the festive season approaches, you may be making some thoughtful decisions about charitable giving. Please consider a donation to the Hanover Public Library. As a registered charity, the library can issue tax receipts for monetary donations. When you donate to the library, you know your donation stays in this community to support early literacy, lifelong learning, and a safe and welcoming place for all. Even if you aren't a library user, you know the value of a strong public library presence in your community. Your support will help the library continue to do our good work for people in Hanover and in the surrounding area, and give you a great feeling of making a difference in your community. Feel free to drop in and discuss donating to the library anytime.
New Books and Movies
The book publishers are releasing floods of books in advance of Christmas, and the Hanover Public Library has all the latest bestsellers! Here are a few of the new books for adults that have recently arrived for library members to enjoy:
"Past Perfect" by Danielle Steel
"Christmas at Little Beach Bakery" by Jenny Colgan
"Odd Child Out by Gilly MacMillan
"The People vs. Alex Cross" by James Patterson
"End Game" by David Baldacci
"Bellevue Square" by Michael Redhill
"The Midnight Line" by Lee Child
"Collusion: secret meetings, dirty money, and how Russia helped Donald Trump win" by Luke Harding
"Deep Listening: a healing practice to calm your body, clear your mind, and open your heart" by Jillian Pransky
"Canadianity : tales from the true north strong and freezing" by Jeremy Taggart and Jonathan Torrens
"Feeding my Mother: comfort and laughter in the kitchen as my mom lives with memory loss" by Jann Arden
"Something is Always on Fire: my life so far" by Measha Brueggergosman.
New DVDs recently arrived at the library include:
"Poldark: Season three"
"The Tragically Hip: Long Time Running"
"Glass Castle"
"The Dark Tower"
"Big Little Lies"
"The Immortal Life of Henrietta Lacks
January 14, 2017
News release from the Hanover Public Library
Warm Up at the Library
Brrrr! We're right into the depths of winter now (they talk about the dog days of summer, so what is it for winter – the polar bear days? Musk-ox maybe?). The Hanover Public Library has some ways to help get you through it if a trip to a Caribbean island isn't an option.
Don't let yourself get stuck in stay-home mode just because it's winter! If you find you are in need of some motivation to get out for a stroll on these chilly days, come visit us at the library.
You can browse the shelves of books, DVDs, and audiobooks for something new to read, watch, or listen to. We have all the latest bestsellers, including new releases from Lisa Jackson, Danielle Steel, Diana Palmer, Stuart Woods, JoJo Moyes, and James Rollins, to name just a few. New movies include "Deepwater Horizon", "Sully", "Snowden", "Florence Foster Jenkins", and "Bridget Jones's Baby".
November 10, 2017
News release from the Hanover Public Library
Library membership: a great idea!
Many people who live in Hanover have a membership at the Hanover Public Library – but some people don't. If you haven't yet discovered the many benefits of library membership, let us introduce you to something special!
Membership has benefits, including:
Free access to thousands of e-books and downloadable audiobooks on Overdrive, as well as a wide variety of downloadable magazines via Zinio.
Free access to over 3500 DVDs, more than 6,000 books for adults and more than 7,000 books for kids. We also have an extensive Teen collection, and over 1300 audiobooks on CD.
Access to books and other material from all over Ontario with our Interlibrary Loan service.
One hour computer use per day, no booking necessary
50% discount on the cost of having exams proctored
Of course, everyone is welcome to visit the library, take part in our programs and events, and use many of our services, but membership unlocks all the great features of the library. If you live in the Town of Hanover, you can become a member without paying a fee – simply bring in two current pieces of identification (one that shows who you are, like a driver's license or health card) and one that shows where you live (like a current tax or utility bill, addressed to you.) If you live outside of Hanover, there is a fee to join the library – $20 for three months or $70 for a year – but think of all the wonderful books and movies that you can have access to! A library membership is a gift to yourself, enhancing your lifestyle with access to recreation and lifelong learning.
Call (519)364-1420 for more information, or drop in sometime and let us show you all the ways library membership can make your life better.
Storm-chaser Tickets Still Available
There are still some seats available for the Storm-chaser presentation at the library on Saturday, November 25 at 2:00 pm. Come on along and we can talk about the weather – specifically, wild weather – with a top photographer and weather-watcher, David Chapman. Tickets are only $5, and kids under 14 can attend for free.
November 2, 2017
News release from the Hanover Public Library
Hanover Library Hosts Storm-Chaser
We wouldn't be Canadian if we didn't talk about the weather. It's everyone's favourite topic of conversation – and we live in a place that gets some extreme weather fairly frequently. So we love to chat about it, marvel at it, complain about it – and some of us like to chase it and take photographs of it! David Chapman is one of the latter group. He is a stormchaser and a gifted photographer of the natural world, both at its most benevolent and most violent. We invite you to come talk about the weather with an expert at the Hanover Public Library on Saturday, November 25 starting at 2 pm. David will be sharing some of his photos and telling stories of his years of storm-chasing in Ontario. Admission is only $5, and kids under 14 can attend for free. Tickets are available now at the library.
Bagtags and Faxing and Scanning, Oh My!
The Hanover Public Library offers many services beyond reading material. Did you know that you can purchase Town of Hanover garbage bag tags at the library? When it's the evening before garbage pick-up day and you realize you're out of tags, we are open until 8 pm Monday through Thursday. The library also has photocopying and faxing available for a small fee. Scanning to e-mail is free, though – no paper or ink is used, so there's no cost. If you have an important document to print or send, come to the library and we can help.
Library Closed on Remembrance Day
Please note that the library will be closed on Sat. Nov. 11 as we observe Remembrance Day. We will re-open on Sunday afternoon, Nov. 12 at 1 pm.
October 21, 2017
News release from the Hanover Public Library
Storm Chaser to Speak at Hanover Library Nov. 25
Do you ever find yourself watching the sky, looking for signs of approaching storms? David Chapman has made this his life's work: he is a photographer of storms and other natural phenomena, and he is very accomplished in his chosen field. Photographing storms means following storms – or diving right into them to see the drama unfolding up close.
On Saturday, November 25 at 2 pm, David Chapman will be sharing some of his finest photographs and most riveting stories at the Hanover Public Library. If you're a sky watcher, you won't want to miss it! The cost is $5 per person, and kids under 14 may attend free of charge. Tickets are available now at the library.
Lego Club meets October 30
The Hanover Library's kids' Lego Club will meet at 4 pm until 5 pm on Monday, October 30. There is no cost and no pre-registration is needed. Just show up and build! The next day is Hallowe'en, so feel free to attend in costume. Speaking of Hallowe'en, the library is on the Trick or Treat Trail once more this year, so plan to make us one of your stops as you trick or treat around town!
Writer's Workshop
There are still a few spots left for the Writer's Workshop taking place on Saturday afternoon, November 4. The cost is $20. The workshop is being led this year by Robert Rotenberg, Toronto lawyer and author of five legal thrillers.
Our grateful thanks to Hanover Honda, whose generous sponsorship allows us to bring in top Canadian authors to lead the workshops and keep the cost to the public very reasonable.
Call (519)364-1420 or visit the library for more information.
Radio Book Spot #292 The family plot
This is Norma Graham from the Hanover Public Library with this week's Radio Bookclub on Bluewater Radio.
If you're in the mood for a darkly funny, scary ghost story, I've just the book for you! Cherie Priest's "The Family Plot" is a haunted house story with enough twists and turns to keep you reading long past bedtime.
Chuck Dutton built Music City Salvage with patience and expertise, stripping historic properties and reselling their bones. Inventory is running low, so he's thrilled when elderly Augusta Withrow appears in his office offering salvage rights to her entire property. This could be a gold mine, so he assigns his daughter Dahlia to personally oversee the project.
The crew finds a handful of surprises right away. Firstly, the place is in unexpectedly good shape. Why does Augusta want it destroyed? And then there's the cemetery, about thirty fallen and overgrown graves dating to the early 1900s, Augusta insists that the cemetery is just a fake, a Halloween prank, so the city gives the go-ahead, the bulldozer revs up, and it turns up human remains. Augusta says she doesn't know whose body it is or how many others might be present and refuses to answer any more questions. Then she stops answering the phone.
But Dahlia's concerns about the corpse and Augusta's disappearance are overshadowed when she begins to realize that she and her crew are not alone, and they're not welcome at the Withrow estate. They have no idea how much danger they're in, but they're starting to get an idea. Something at the Withrow mansion is angry and lost. And it seems to be seeking permanent company.
The Family Plot is a terrific haunted house mystery perfect for those who don't like to wade through buckets of blood and gore. It has a creepy narrative, a likable main character, and loads of mysterious questions to be answered.
Good reading, everyone. We'll see you at the library.