---
August 6, 2020
News release from the Hanover Public Library
Librarian Life During Lockdown
As we await the go-ahead to re-open to the public, we thought we would share some of what we have been doing since the library closed to the public, way back in March.
For the first few days, we were in a state of shock: how can you be a public library when you can't interact with the public? Libraries and librarians serve people – and how could we do that when we were stuck at home? We scrambled to figure out how we could still provide services to the community in non-traditional ways. We immediately began to promote access to free e-books, e-magazines, downloadable audiobooks, and streaming video as an alternative to visiting our bricks-and-mortar building. We offered short-term digital-only memberships for anyone who asked – and lots of people did! Staff members began doing book talks and story-times on YouTube. We made hundreds of phone calls to our members, a substitute for our face-to-face chats that give people a social connection. Summer Reading program has gone ahead in a no-contact way: craft bag pick-ups, on-line story-times, and remote communications between program leaders and participants.
In June we were able to come back into the library and we began offering curbside pickup of materials on June 8. This has been a tremendous success, thanks to hardworking staff who gather the books, bag them, help people arrange pick-up times, and deposit the bags in their vehicles. It's no-contact library service! (Did you know that we sanitize and then quarantine books that have come back from loan for a minimum of 72 hours before they go out again? Safety first!) We have also added the option of curbside Membership ID checks and new memberships as a curbside service. Interlibrary loan has been back in operation since July 6 – one of the first public libraries in the province to do so.
We miss seeing our regular visitors – chatting on the phone or via e-mail is a poor substitute. But the library staff are really happy to be back doing what we love, even in a somewhat reduced way. Everyone has to be flexible and learn new ways of doing things during an emergency, and both staff and customers have been great about finding ways to make this work.
We cannot know right now how things will unfold, and whether we will have a straight trajectory towards a normal life, or have to go back a few steps before we can go forward again. Just know that the Hanover Public Library will continue to support and serve the community in whatever ways we are able. If you would like to get or renew a library membership, or start using our curbside pick-up, call (519)364-1420, or e-mail hanpub@hanover.ca.
---
July 31, 2020
News release from the Hanover Public Library
Curbside Pickup a Big Success
The Hanover Public Library has been doing curbside pickup now for about 2 months, and library members are thrilled to be able to have access to books and movies once more. Since June 8, over 3500 items have been borrowed and picked up at curbside. When items are returned from loan, they are sanitized and put in quarantine for a minimum for 72 hours before they are either shelved or sent out on loan once again. We are also doing membership ID checks and renewals in a no-contact manner, and many people have renewed their memberships or become new members in this way. We have been doing interlibrary loans again as well since the beginning of July. It's great to get back to work serving our community, even in this modified way.
If you want to know more about curbside pickup at the library, please call us at (519)364-1420 or send us an e-mail at hanpub@hanover.ca. You can also read all about it on our website, hanoverlibrary.ca.
New Books at the Library
As always, there is a constant stream of new books coming to the library for our members to borrow and enjoy. Here are just a few of the newest titles we have received:
Fiction
"The End of Her" by Shari Lapena
"Sunrise on Half Moon Bay" by Robyn Carr
"The Shadows" by Alex North
"Playing Nice" by JP Delaney
"The Ultimate Betrayal" by Kat Martin
"The Hidden Beach" by Karen Swan
"Hush" by James Patterson and Candice Fox
"The Book of Lost Names" by Kristin Harmel
"A Walk Along the Beach" by Debbie Macomber
"1st Case" by James Patterson and Chris Tebbetts
"The Order" by Daniel Silva
Non-fiction:
"Catch and kill: lies, spies, and a conspiracy to protect predators" by Ronan Farrow
"Ladies Who Punch: the explosive inside story of The View" by Ramin Setoodeh
"The Mamba Mentality: how I play" by Kobe Bryant
"21 Things You May Not Know About the Indian Act" by Bob Joseph
Place your holds now on these titles and thousands more at the library by logging into your account via our website, or calling or emailing the library.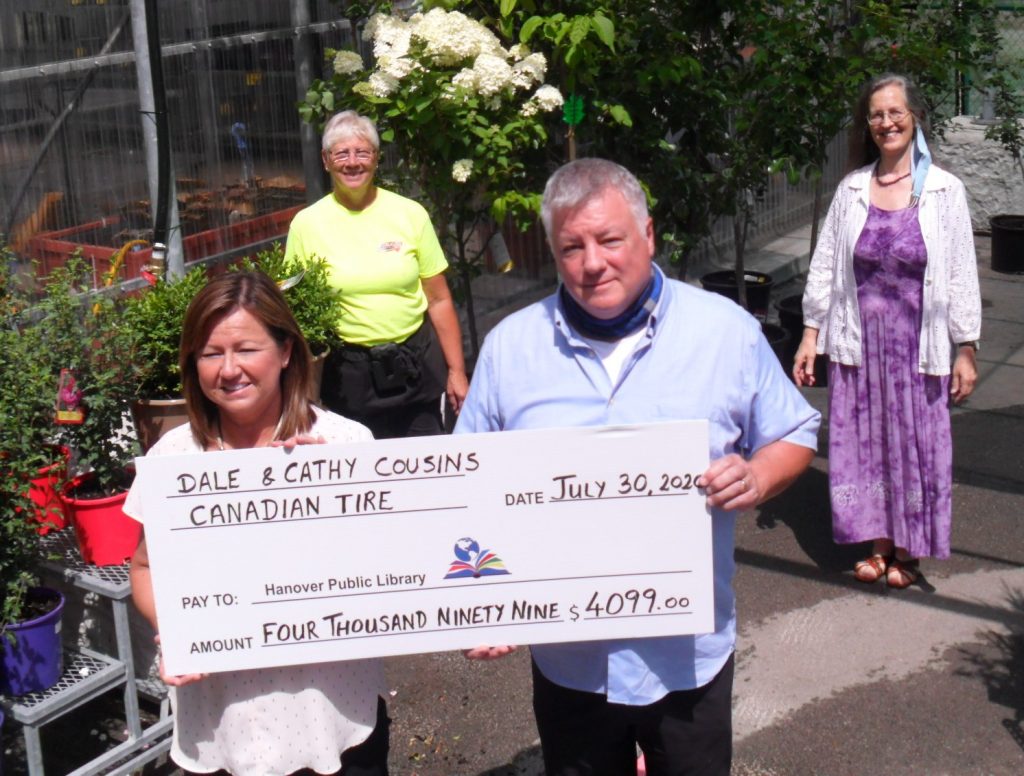 Hanover Public Library is once again the fortunate beneficiary of Canadian Tire Hanover's Hanging Basket Sale fundraiser. During the entire month of May, Canadian Tire set aside $1 from each hanging basket of flower sold as a donation to the library. Pictured here is the presentation of the cheque by Canadian Tire store owners Dale and Cathy Cousins; in the background are garden centre manager Carol Atyeo and library CEO Agnes Rivers-Moore. The Hanover Public Library board and staff are grateful to Dale and Cathy for their generosity, support, and flexibility in continuing the fundraiser in May in spite of the challenges of the pandemic.
---
July 17, 2020
News release from the Hanover Public Library
Summer Reading Club at the Library In Full Swing
There's an old saying, "Where there's a will, there's a way". The Hanover Public Library is very fortunate this year to have two wonderful summer students who have found lots of ways to make the annual Summer Reading Club happen – despite the unique challenges of the 2020 lockdown. Emily and Karina have been hard at work creating activities and fun projects for Hanover's children. Each week is a different theme with new challenges and stories to enjoy. We are also featuring a weekly themed craft! Craft bag curbside pick-up takes place every Wednesday between 3:30 and 5:45. Each bag includes all the materials to follow along with Friday's online craft tutorial.
Make sure to log your reading online at the end of each week to be entered into the weekly prize draw. We have had some lucky winners already! Don't forget to check out the library window to find your car on the summer reading race track!
You can find out more about our Summer Reading program by following Hanover Library on Facebook, or by checking out our website: hanoverlibrary.ca
Thanks so much to our local partners for their generosity: Pita Pit Hanover, Hanover Pizza House, Giant Tiger, Lasting Memories Locker Room and the Giddy Goblin.
When Will the Library Open Again?
This is a question we are hearing frequently from people in the community. While we understand that everyone wants life – and library access – to return to normal quickly, we must be patient for a while yet.
The Hanover Public Library is situated within the Civic Centre building, which also includes the municipal office, community hall, and theatre. The Town is continuing to work on putting in place appropriate procedures to ensure the safety of residents and the staff that work in and maintain these facilities. Until that work is completed, the Civic Centre remains closed to the public.
In the meantime, the library is providing curbside pickup service for books, movies, and audiobooks. It's easy to do! Just sign into your account (or contact us if you can't remember your account log-in) via our website, hanoverlibrary.ca, place your holds, and when we have them ready for you, we will contact you to set up a time for you to pick them up. You won't even have to get out of your car! You can also e-mail us at hanpub@hanover.ca or phone us at (519)364-1420 and give us your list. Lots of library members are enjoying our excellent books and movies this summer – you might as well get in on it! If you don't currently have a membership, get in touch and we can make that happen too.
---
July 10, 2020 – News release from the Hanover Public Library
Major Donor Buys Quilt for Library Fundraiser
Hanover Public Library is privileged to serve a great community. A short while ago, "Quilting at Hope", a small local quilting group that gathers at Hope Community Church a couple of times a month donated a beautiful handmade queen size quilt to our library to use as a fundraiser. An anonymous donor made a kind decision to purchase the quilt for $1,200! Dear donor: a big thank you to you! This is a wonderful contribution to our library. The Hanover Public Library board and staff extend our grateful thanks to the quilting group, and to the board's fundraising committee, led by Susan Sakal, who managed the donation of the quilt and will be delivering it to the buyer.
Thanks for Appeal Response
Since the library board's appeal for support in the Hanover Post and on social media a couple of weeks ago, our community has been stepping up. People in our region care deeply about the library and our services and they understand the importance of a strong public library to the health, vitality, and fairness of a community. They see that we will be unable to run many of our fundraising activities this year due to the pandemic crisis, and have made financial contributions to the library to help us make ends meet. Thank you to everyone that has donated so far.
If you would like to join them in supporting the library, you will receive our grateful thanks, and a tax receipt for donations over $10. You will also have the satisfaction of knowing that you are donating to a service in your own community, and that we will use your gift responsibly.
New Books and Movies at the Library
People are loving the library's curbside pickup option! Staff have been very busy retrieving books from our shelves and getting them ready for members to collect. We are so happy to be back supplying books, audiobooks, and movies to our users! If you would like to borrow books and DVDs from the library, contact us at hanpub@hanover.ca or (519)364-1420 and we can help you get started.
Here are some of the new additions to the library collection that you can borrow:
Fiction:
"Outsider" by Linda Castillo
"Mrs. Lincoln's Sisters" by Jennifer Chiaverini
"The Last Wife" by Karen Hamilton
"The Sun Sister" by Lucinda Riley
"The Heirloom Garden" by Viola Shipman
"High Treason" by Sean McFate
Non-fiction:
"Butch Cassidy: the true story of an America Outlaw" by Charles Leerhsen
"Yeah, no. Not happening. : how I found happiness swearing off self-improvement" by Karen Karbo
"Love in the blitz : the long-lost letters of a brilliant young woman to her beloved on the front" by Eileen Alexander
New DVDs:
"Call of the Wild" with Harrison Ford
"Bloodshot" with Vin Diesel
"Just Mercy" with Jamie Foxx
"Ad Astra" with Brad Pitt
"Little Women" with Saoirse Ronan
"1917" with Colin Firth
"Dark Waters" with Mark Ruffalo
---
New release from Hanover Public Library
June 26th, 2020
A Message from the Hanover Library Board
Due to the COVID-19 pandemic, many organizations have been forced to cancel their most important fundraising events. The Hanover Public Library is one of these non-profit organizations. Patrons have told us often that they value our library. In fact, our staff has been working hard during the pandemic to continue to support our community through live streaming, phone calls, curb side pickups, etc. It is our wish that we can continue to do so, but our loss of income has been substantial. Our annual June Booksale brings in approximately $4,000, our library art gala earns approximately$8,000 and the Donation Box that sits on the Information Desk in the library receives regular donations from patrons who pick up used paperbacks, from those who use our internet,and others who are thankful for computer assistance. We know that for some, these times are tough financially, but if you can donate,every little bit helps our library. We thank you in advance for your kind consideration in this matter.Hanover Public Library is a registered charity. Donation receipts will be issued for amounts greater than $10. Please make your cheque payable to: Hanover Public Library, 451 10th Ave.,Hanover, ON N4N 2P1,Attention:Agnes Rivers-Moore.
New Curbside Service: New Memberships and Renewals
Beginning this week,we will be able to offer new memberships and membership renewals as a curbside service.Many people have been asking how they can join the library recently, so we are happy to have a process in place to be able to safely provide the service and welcome our new members while remaining physically distant. Information on how to sign up for a new membership or renew an existing membership and book an appointment can be found on our website, hanoverlibrary.ca; or you can call us at (519)364-1420 ore-mailhanpub@hanover.ca.
New Books at the Library
Although our book orders have been somewhat delayed by the shutdown, new materials are now being delivered every week, and we are happy to be able to offer these new titles by curbside delivery:
28 Summersby Elin Hilderbrand
The Persuasion by Iris Johansen
The Goodbye Man by Jeffrey Deaver
Hideaway by Nora Roberts
The Wedding Dress by Danielle Steel
Camino Winds by John Grisham
Fair Warning by Michael Connelly
Masked Prey by John Sandford
Revenge by James Patterson and Andrew Holmes
Dead Land: a V.I. Warshawski novel by Sara Paretsky
Walk the Wire by David Baldacci
These are just a few of the newest titles, with more arriving every week, so visit our website,hanoverlibrary.ca and sign into your account,or call (519)364-1420 to place holds for curbside pickup.
---
---
News Release from Hanover Public Library
Summer Program for Children at the Library:On Your Mark, Get Set, READ!
This summer things might look a little different, but that doesn't mean there's not a lot to do! Beginning June 29th, each week the library will have online programming to keep kids active,engaged,and reading!
Each Monday we'll share a STEAM activity online, including coding tutorials, Lego challenges and science experiments to help kids explore and investigate.
We will be posting a Storytime each Tuesday; tune in via our website hanoverlibrary.ca to hear some of your favourite stories and songs.
On Wednesdays therewill be a weekly challenge posted to our webpage tied into that week's theme.Share your family's accomplishments to earn entries into our draws for some great summer prizepacks!
We will be hosting Teen Trivia Thursdays! Join us online for some fun Q&A! We will also be adding virtual French Language Programming for our Immersion families-please contact the library for details.
Friday Fun Storytime is back with an online themed story and craft. Each week we will be posting aliveStorytime followed by a fun craft tutorial. Materials will be provided and you must pre-register topick up a craft bag at the library.
Make sure to register for the TD Summer Reading Club at www.tdsummerreadingclub.ca for access to lots of other great activities as well as loads of free e-books with no wait lists! Check out hanoverlibrary.ca for more details and program updates.Be sure to follow us on Facebook and Twitter. Formoreinformation contact the summer team:hplsummerprogram@gmail.com, or call(519)364-1420.
Membership Services
People have been asking to renew or upgrade their library membership now that we have curbside pickup service for borrowing up and running. Membership renewals, upgrades from'Digital only' to full borrowing privileges, and registering new members will begin June 29th.Please call the library between 9 am and 5:30 pm on weekdays, or emailhanpub@hanover.cato arrange membershipservices. You can register online or remote means for a new membership, and proof of identification will be checked by appointment via the curbside pickup service on weekday afternoons. New members and people who signed up for a Digital membership while we were closed will need to show ID and proof of address to complete the full membership registration and receive a library card. Please talk to us about how to do that! Existing memberships that expired while we were closed have been extended by our staff, so that online service was not interrupted.Now that we are able to lend materials again, we may need to update your account. Existing members may renew their accounts by presenting ID.We will not require immediate payment of moderate outstanding fines, but we can accept cheques for non-resident membership fees through the drop box or by mail.
Board Meeting
Hanover Public Library Board meeting-by Zoom or phone. Thursday, 25 June 2020 @ 6 pm.Please contact Agnes, Hanover Library CEO, to request the agenda and full meeting access information.(Emailarm@hanover.caor leave a message on 519-364-1420.)If you attend, please connect by 5:50 pm and introduce yourself before the meeting begins.
---
June 12, 2020
News release from Hanover Public Library
TD Summer Reading Club for Kids is Back
Every summer, the Hanover Public Library offers fun and educational programs for children, based on the TD Summer Reading Club that happens at public libraries all over the country. This summer's program will look different, of course, because we cannot gather in the same ways as before. But the creative and resourceful people we have hired to present the 2020 Summer Reading Program have some terrific ideas for work-arounds, so that kids in our community can still be engaged and entertained while keeping their reading skills sharp.
We have two people hired as summer staff again this year: Emily Andersen is back from last summer and the new addition to the summer team is Karina Rodgers! We are super excited to work with these smart and creative people on summer programming. The email address they can be reached at is: hplsummerprogram@gmail.com.
Right now, Emily and Karina are working on finalizing the schedule. Highlights include "Wacky Wednesdays", which are going to be a series of weekly challenges that kids and families can participate in, such as cooking, science, and physical activity. Karina is going to offer a French storytime, and we are hoping to see interest in that from our French Language and immersion families. We will have storytime components posted Tuesdays and Fridays and we will be sharing "Coding Club" tutorials weekly as well. Watch for posters around town with more info.
Online registration for the TD Reading Club opens on June 15th. Visit their website: www.tdsummerreadingclub.ca. Keep an eye on our website, hanoverlibrary.ca, to register for the programs and get entered into draws for some great prizes!
Curbside Pick-up
It's wonderful to be able to offer loans of books and DVDs again. The feedback we are receiving from library users is overwhelmingly positive: people are really glad to have library service available again. It's gratifying to know we were missed – we certainly missed our users!
Our first few days of curbside pickup of library materials have gone very well. We have been able to clear most of the backlog of items that people had reserved while we were closed, and can now fill current requests.
Our pick-up time slots fill up rapidly every day, and we are still somewhat limited in the number of hours we are able to offer the service. We ask for your continued patience as we work to fulfill the many requests that are being made every day.
We would like to ask that people arrive on time for their pick-ups. If for some reason you will be delayed or can't make it, please give us a call and we can reschedule. If you made your appointment yourself, the system allows you to reschedule as well.
Please note that you MUST have an appointment to pick up books. We only have books ready and packed for pick-up if an appointment has been made. Making an appointment will avoid DISappointment!
Call the library at (519) 364-1420, or e-mail hanpub@hanover.ca if you would like more information about curbside pickup.
---
Friday, June 4, 2020
Press Release from Hanover Public Library
Hanover Library Begins Curbside Pick-up
Great news! Hanover Public Library is pleased to announce that curbside pickup will begin the week of June 7.
On Thursday, May 14, the Ontario government announced that, as part of Phase One reopening, public libraries could begin to offer curbside pick-up of library materials. Since that announcement, staff at the Hanover Public Library have been working diligently with the Town of Hanover Joint Health and Safety Committee to create a safe and efficient process so that our community can have access to the books, movies, and audiobooks they've been missing since the library closed in March as a response to the Covid-19 pandemic emergency.
How will Curbside Pickup service work?
Curbside Pick-up sessions will take place at the Civic Centre on Monday-Friday for a few hours per afternoon. Sessions may be increased if there is demand.
Library members can place holds on items now, whether through their on-line account, or request items by contacting the library by phone or e-mail. Library members who do not currently have an on-line account, and who do have internet access, can contact the library to get a username and password.
When items are ready for pick-up, the library staff will contact you and an appointment can be set up for contactless pick-up. Staff can make the appointment for you; or you can make the appointment yourself using the on-line appointment system, which you may link to your calendar.
All library materials will have been sanitized and quarantined for a minimum of 72 hours. Staff handling materials will observe all necessary safety precautions.
At the appointed pick-up time, physical distancing measures must be taken. Please arrive at the agreed time. If driving, remain in your vehicle, and open the trunk or a window distant from the people inside. Staff will bring your materials, marked with your name. Nod to confirm that is your parcel. Staff will place it in your vehicle.
If you are walking, cycling, or using other means to travel to the library, please wait by the Curbside Pickup sign. Items will be placed on a table and staff will enter the building. Once staff are inside the building, you may pick up your articles.
Currently, the Hanover Civic Centre building is closed. Please do not approach staff or enter the building. Maintain at least 6′ (2m) distance from others, and we request that you wear a face covering.
Terrific Total Tally for Canadian Tire Hanging Basket Sale
We didn't dare hope that the 2020 Hanging Basket Sale in support of the Hanover Library would be a huge success. After all, at the beginning of May, the store was still on curbside pickup only, and what with physical distancing measures, we didn't think as many people as usual would come out to buy baskets.
But thanks to Dale and Cathy Cousins and their wonderful staff at the store, and their willingness to find a way to make this work, we are thrilled to announce that the sale was a smash hit! They had it run the whole month of May instead of just the long May weekend so people wouldn't crowd into the store, and thanks to this ingenious solution, the library will be receiving the same amount as last year: $4,099! This funding will help the library in providing our services to the community, including the extra money we put into making on-line resources available for everyone during the closed period. Edwin Haas, one of the Library Board trustees, said this: "With what is going on in the world today I am so thankful for the connections we have made that are so strong that they still go above and beyond for us. What an amazing partner / friend we have in Canadian Tire Hanover". Thanks so much to Dale and Cathy and their staff, and to all of you who purchased hanging baskets during the month of May. You're the best!
---
May 29, 2020
News release from the Hanover Public Library
Library restarting some services soon
As was announced last week, we are preparing to restart some of the library's services.
We are working on curb side pickup for requests and items on hold.
Our procedures for curbside delivery are being reviewed and need approval before we can start. We can't say how long that may take, but if the service has not started by the time you read this, know that the library staff are eager to begin as soon as we can do so safely.
You can place holds for items you would like to borrow once we are able to provide them, using our online catalogue or by calling or e-mailing the library: (519-364-1420; hanpub@hanover.ca.)
Library materials can now be returned through the drop box only on the west side of the building. Items being returned to the library will be quarantined for a minimum of 72 hours before they are allowed to go out on loan again. Please be patient with us while we ensure everyone's safety.
Call us, watch the library website and social media, watch this space in the Hanover Post, or sign up for the library e-newsletter for announcements. Our website is hanoverlibrary.ca, and news will be posted there as well.
Coping Strategies
How are you getting through this emergency? We have all had to develop some useful coping strategies lately. Here's how library staff members have been managing while we are working from home:
Kay has been corresponding by mail with friends all over the world. It's a great time to rediscover some traditional ways of communicating. Imagine getting something in your mailbox that isn't a bill or a flyer!
Norma is walking her dog early in the morning in a nearby park. The sounds of the birds and the burbling of the creek are a reminder that nature continues even as human society has been derailed for a while.
Agnes communes with her free range chickens. They cluck and scratch and peck and quarrel and celebrate eggs and sunbathe and dig holes to dust-bath. It's very soothing to watch and she recommends it to anyone!
Mandie has been working out, going for walks, working on her garden, cooking more, and reading up on healthy living and nutrition. It has helped her to focus on things she can have control over, when we seem to be at the mercy of the changes happening around us.
Stephanie has been catching up on her To Be Read pile, and biking with her daughters every day.
Lauren suggests enjoying your backyard if you have one and eat more meals outdoors! She's also enjoying yoga classes online. She says "Find one that works for you and pay what you can. It's not about how much you can do but more about setting time for yourself to do what you can".
Emma and her family are challenging themselves with board games and card games, and have even had virtual visits via internet with her family in England for trivia games.
We are all getting used to this new normal, and learning to cope with a different world than we were expecting. We hope you're all finding healthy ways to adapt!
---
May 22, 2020
News release from the Hanover Public Library
Hanover Public Library Soon to Begin Returns and Curbside Pick-up
The Hanover Public Library has been closed for a little over two months, and many of our clients have told us how much they miss the library's lending services. So here is some good news that is sure to make you happy: the Library will begin providing curbside pickup very soon. We are really excited to start, because we have missed you all too!
We are working hard now to develop new procedures for curbside pickup and acquire the equipment we need to keep our customers and our staff safe. We are also awaiting the go-ahead from the our Health and Safety Committee. As soon as we can get everything in place, we will begin to provide lending services once again. Watch the Hanover Post and our website and the library's Facebook and Twitter feeds for more details.
How to borrow books and movies:
You can place holds on items right now and once we get started, staff can retrieve those items and get them ready for you to pick up. You can request items by "placing a hold" through your on-line account on our Koha catalogue. Find it via our website, hanoverlibrary.ca. Don't have an account yet? We can set that up for you.
You can also call (519) 364-1420 or e-mail hanpub@hanover.ca to ask us for titles that you would like to place on hold.
If you're not sure what you'd like to read or watch, but you'd like to begin borrowing again, we can help with that too! Just let us know and we will work with you to select some material you may enjoy.
We will set up appointments with specific times for picking up, so that there are no problems with crowding, and your bag of goodies is ready for you when you arrive – no waiting!
If you're not able to get to the library easily, you can send someone else to pick up for you.
Returning what you borrowed:
Thank you for hanging on to the library items for us for so long! You can begin to return items to the drop box on the west side of the building now if you wish. Do take care touching the return slot handle, and sanitize or wash your hands afterwards. We cannot take them back any other way – all items must be returned through the drop box for now. Drop in items one at a time, not in bags please!
After items are returned to the library, they will be sanitized and quarantined for 72 hours so we can be sure they are safe to be borrowed again. Staff at the library will use all necessary precautions in handling materials to keep everyone safe!
Board Meeting
Our next Hanover Public Library Board meeting is by teleconference on May 28th 2020, starting at 6 pm.
Details of regular dates and how to attend are posted on the library website at https://hanoverlibrary.ca/about-us/
Board meetings are open to the public to observe. Arrangements can be made with the library CEO in advance of the meeting date if someone wishes to bring a delegation to address the board. Agendas and reports are available on request from the library CEO the week of the meeting. Email Agnes at arm@hanover.ca.
Hanging Baskets Still Available
Just a quick reminder that you have until closing on Sunday, May 31, to get your beautiful $9.99 hanging baskets from Canadian Tire Hanover and support the library – $1 from the sale of each one will be donated to the library! Thanks so much to Dale and Cathy Cousins and their wonderful staff at Canadian Tire for their continued support of the library, and for their flexibility and generosity during this emergency.
---
May 8, 2020
News release from the Hanover Public Library
Hanging Baskets Now Available–Support Your Library!
The hanging baskets are now in stock at Canadian Tire Hanover! Due to physical distancing rules, and not wanting to draw a crowd, the kind folks at Canadian Tire are running the hanging basket sale all month long. They're just $9.99 each for the 10" basket, and $1 from the sale of each hanging basket will be donated to the library. It just goes to show that where there's a will, there's a way, and the library staff and board appreciate Dale and Cathy Cousins' determination to make this happen for us! New stock will be arriving all month, so call ahead to find out what new selections are available. The library will be posting updates about new stock on our Facebook and Twitter feeds as well, so follow us and be in the loop.
Hanover Library is Hiring a Summer Student
Hanover Public Library is looking for a Summer Student to work with us this summer to help run children's programs. Due to the COVID-19 restrictions, the library may remain closed or be open only in a limited way for some time. If library workplaces are allowed to open, our children's summer activities will not be in person in groups. This summer we need a programme assistant who can engage our kids in online programming, such as coding club, Lego challenges, creative projects and virtual summer reading support. That means we will need someone who is creative, resourceful, and energetic! Since this position is funded by a Young Canada Works grant, we need a person between the ages of 16 and 30 who has been enrolled as a student this year and is returning to school in the fall. If this sounds like you, please send your resume, a cover letter, and an outline of your ideas for creating programming content online, and supporting children with reading through appropriate online communication channels to eshaw@hanover.ca.
You can also send it by mail to Hanover Public Library, 451 10th Avenue, Hanover, ON N4N 2P1, to the attention of Emma Shaw. We will need to receive your resume no later than 5 pm on May 19, so don't delay if you're interested in working for the library this summer. Contact us at (519) 364-1420 if you have questions, or check out the full job description on our website, hanoverlibrary.ca.
Ancestry Access by WiFi
Did you know that the Hanover Library's WiFi is still available even thought the library is closed at the moment? From 8:00 am to 10:00 pm, you can access internet on either Library 2.4 or Saugeen Engenius around the library building. If you're trying to fill in a few blanks on the family tree, you can get onto Ancestry Library Edition via our WiFi. The library WiFi is public and available to those who have their own devices, so you can make contact with family and friends. Please use it responsibly and maintain physical distancing
---
May 1, 2020
News release from the Hanover Public Library
Hanging Basket Sale news
We know a lot of folks are looking forward to the annual Hanging Basket Sale at the Canadian Tire in Hanover. After all, it's a great deal on beautiful hanging baskets of flowers, and it supports the library as well! It's become a beloved tradition for many people in the region. Of course, this year we will have to look at doing things a bit differently! Our friends Dale and Cathy Cousins and Canadian Tire staff anticipate their garden centre will open sometime during May – watch our future articles, website and social media feeds for news.
Normally, the Hanging Basket Sale takes place during the long weekend in May. Under the current circumstances, Canadian Tire management are concerned that customers and staff need to stay safe and respect the recommended physical distancing.
Therefore the library fundraiser hanging baskets will not be delivered for a specific date, but will be available throughout the days of May after the garden centre opens. The library will benefit from each basket sold until the end of May. Hanging baskets will be displayed in both garden centre and the parking lot. Please watch for and abide by the arrangements made to keep you and Canadian Tire staff safe and healthy.
We are very grateful to our local Canadian Tire store for making heroic efforts to make the Hanging Basket Sale happen in some form under these difficult conditions, and to continue supporting our library with this unique spring sale.
Missing You All!
The staff and the volunteers at the Hanover Public Library are missing our users so very much. Those happy interactions we have with you are what make our jobs so wonderful, and we will sure be glad when we can get safely back to work and see everyone again!
In the meantime, if you're missing us too, check out our website – there are links to our YouTube Channel, Hanover Library, where you can see Stephanie's story times and Norma's book talks. Keep Calm and Carry On Reading, and soon this necessary interruption to our lives will be in the rear view mirror.
Comic Relief
One of our library volunteers sent us some jokes recently that gave us all a good chuckle, so we thought we would share them with you:
"When does Season 2 of 2020 start? I do not like Season 1".
"2020 is a unique Leap Year. It has 29 days in February, 300 days in March, and 5 years in April".
Also, here's a good public service message for all of us: "Wearing a mask inside your home is now highly recommended. Not so much to prevent Covid-19, but to stop eating!"
And this one has been making the rounds on social media: "Coronavirus has turned us all into dogs. We roam the house all day looking for food. We're told "no" if we get too close to strangers. And we get really excited about car rides." Ain't it the truth?
---
April 24, 2020
News release from the Hanover Public Library
A Message from the Hanover Library Board
The Hanover Public Library Board met by teleconference on April 23rd 2020 (maintaining recommended distancing by meeting by phone). The board is doing its utmost to balance staff support and providing appropriate and valuable service to the community, while maintaining fiscal responsibility. The board and staff want to assure you that the library is still here for you, providing access to on-line services and information by phone and e-mail.
The library's fundraising activities for much of 2020 have been curtailed due to the lockdown, which has adversely impacted the library's budget. We are asking residents who are doing a spring clean to please consider setting aside unneeded books, DVDs, puzzles, and games that can be donated to the library for a book sale once the library reopens. Your support is appreciated as we face these challenges.
Still Here for You!
The Hanover Public Library staff are physically distancing, but socially connecting! In the past four weeks, we have received 976 e-mails, sent 703 e-mails, received 63 phone calls, and – fanfare please – have made 1,043 phone calls out. We miss our visits with library users, and we know they miss us and the library too. So much of what we do at the library has as much to do with helping people feel connected to the community than it does with books and DVDs. The social aspect of our work is so important, especially for people who may be lonely and isolated. That's why we are continuing that function while we can't be open to the public, to help people feel connected and cared for. We are also making sure that the people we talk to have the information they need to help them feel more comfortable and ready to cope with the current situation.
Staff members who are making phone calls and chatting with library members report that people are happy and relieved that the self-isolation seems to be working to flatten the curve. However, we want to remind everyone that we need to stay the course and not do unnecessary shopping trips or visiting until we get the all-clear from the health experts!
Here For You Online
Lots of people are using the online services: e-books, downloadable audiobooks, e-magazines, and streaming video. This makes us very happy! Seeing the increased need for our online learning and reading services we have increased the limits on our RBDigital resources like The Great Courses, and Acorn TV.
Just a reminder: if you live anywhere in the South Grey-Bruce region and you don't have a library card with which to access these digital services, we will give you a free 3-month membership with us. Just e-mail hanpub@hanover.ca, and we will get in touch and get you set up. You can also self-register on our website, hanoverlibrary.ca.
Adult Continuous Education
Looking for something to feed your mind? Monday afternoons at 1:30, join Craig Brown and the Adult Continuous Education group to learn something new and enjoy discussion with friends and neighbours. All you need is an internet connection and some curiosity! Contact the library at hanpub@hanover.ca and we will get you connected.
---
April 16, 2020
News release from the Hanover Public Library
Resources for Families on Hanover Public Library website
Are you looking for ways to keep children and grandchildren happily busy while we are on lockdown? Visit the Hanover Public Library's website, hanoverlibrary.ca, and click on "Online resources". Select "For Kids and Families", and you'll be able to access great material for free! Loads of learning resources for math and reading, as well as materials explaining the Covid-19 pandemic and how to stay safe, and lots of fun stuff can be easily accessed from the website. There's even a story time with Stephanie, our children's librarian, in case the kids are missing her! (She's totally missing them, too!)
New material will be posted to our website frequently, so check back often.
We are hearing from people that some children are struggling with anxiety, missing their grandparents, and feeling distressed by the break in the routine and not being able to spend time with friends. The lockdown seems long for adults – it must seem interminable for children. We hope that the resources we provide on our website for kids and families will help keep them more focused on positive things while we wait for life to return to normal. Please get in touch and let us know if you know of any other great resources we can provide: call 519-364-1420 and leave a message, or e-mail hanpub@hanover.ca. We are also on Facebook and Twitter, so follow us there and leave comments.
Mental Health support site
If you or a loved one are struggling with significant emotional distress at the moment – and many of us are – there is a new service, Wellness Together Canada, that the Government of Canada has just introduced to help us get through the mental health stresses of this pandemic. You can find it at ca.portal.gs, or access it through our website's page, "Library Covid-19 information". It has some wonderful resources, including connections to trained volunteers and mental health professionals, to assist with low mood, anxiety, isolation, relationship issues, and substance abuse. There are supportive services for youth and for adults, as well as numbers you can text for immediate help.
This situation we are in has no roadmap and none of us have experience with it, so don't feel bad if you are having a tough time. Reach out – there are people waiting to help you hang on and hang in.
Share your best recipes for a Quarantine Cookbook
Staff at the library are starting a fun project: we are putting together a Quarantine Cookbook, sharing favourite recipe for good food that is cost-conscious, nutritious, and delicious. Some of us have even gotten on the bread-baking bandwagon! If you have some great Quarantine Recipes to share, send them to hanpub@hanover.ca, and we will figure out the best way to share them with the community. We might as well take the lemons that life has handed us, and make…lemon bread? Lemon pie? Whatever! Share them if you've got them, and we will share them with everyone!
Stay safe, stay well, stay home, and we hope to see you soon.
---
April 9, 2020
News release from the Hanover Public Library

There looks to be a bit of cautiously good news that the curve we have been staying home to flatten may be starting to do just that. Everyone who is observing physical distancing and washing your hands frequently: bravo! Keep doing that! You are giving our medical people time and space to prepare so demand for their services won't outstrip their capacity to respond. To all our essential workers, thank you for keeping the wheels on. We see and honour your courage. It's great to see our community and our country pulling together to manage this crisis and save lives.
At the Hanover Public Library, we are continuing to renew memberships and borrowed items, and make contact with library members. The library now has a YouTube channel, Hanover Library, with six book talk videos posted and more to come. Our website person, Lauren, has been adding important and current information both to our website, hanoverlibrary.ca, and to our Facebook and Twitter feeds. Check out the "Library Update on Covid-19" page on our site, with good information on the current status of the pandemic in our region and info about our own community. There are also links on that page to all our on-line resources, and to instructions for getting a membership – free for everyone in the region – that will allow you to access those resources.
On our library website, under E-Resources, we have added some stuff especially for kids. Here you can find material especially for kids and teens. Tumblebooks have unlimited access to their e-books and e-audiobooks, so check it out if you have youngsters in the house.
On Overdrive and Libby, there is also a kids' reading room and a teen reading room. Your library card unlocks all those titles for you and your family.
If you're finding that there is a long waiting list for the titles you want to read, or you have a book club that's gone on-line and you need several copies of one title, you might wish to try a couple of alternatives. On Overdrive and Libby, Classic Literature is always available – no waiting. So it could be that now is your chance to read Jane Austen, Dostoyevsky, Mark Twain, or any of the hundreds of classic authors listed and always available there.
Another option for on-line reading that is always available and always open is Project Gutenberg. There you can find thousands of books of fine literature, free of charge. The site lists featured works every day, plus an enormous catalogue of writings from Margery Allingham mysteries to the novels of Virginia Woolf. There are even the Beatrix Potter stories for children! This is open to everyone – no library membership required. The website is Gutenberg.ca.
Remember, if you don't have internet and you want information about the pandemic or anything else, call the library at (519)364-1420 and leave a message. We will get back to you and do our best to answer your query.
Some staff members are beginning to assist Grey-Bruce Public Health by going through the Covid-19 information on their website and ensuring it is the most current and accurate information available. Information services are a big part of what libraries are all about, and it's with information that we will fight this pandemic most effectively.
Staff who are calling library members continue to report kind and rewarding conversations. People are adapting to the new normal. They are using the time at home to do some cleaning and organizing, and are feeling lightened by getting rid of excess stuff. We are able to slow down, take time to chat with family and friends on the phone, and appreciate the gentle unfolding of the spring. The library is still here for you, and we look forward to seeing you all soon. Stay safe, stay well, and stay home!
---
April 3, 2020
News release from the Hanover Public Library
In this crisis, the situation is changing so fast it can be hard to keep up. That's why the Hanover Library staff members are still hard at work from our homes to keep serving the community. If you need information, please send us an e-mail to hanpub@hanover.ca or leave us a voicemail at (519)364-1420, and we will do our very best to track down the info you want and get back to you asap.
Library staff are connecting with library members, including those needing membership extensions, and we are struck by how happy folks are to hear from us. They tell us it seems like a bit of normality in these strange days to get a call from the library, and everyone expresses gratitude for the call and a wish for our continued good health. Back at you, library users! We miss you too! But the more we can stay home and stay safe now, the sooner we can get back to work in the library.
On-line Services and Membership
In the meantime, have a look at our on-line resources. We offer e-books, downloadable audiobooks, streaming video, and even e-magazines to make all this self-isolation seem less tedious. Visit our website and look for the On-line Resources tab on the left side of your screen.
If you don't currently have a membership, we can help with that too. Get in touch by phone or e-mail, and we can give you a three-month membership so you can access our digital resources. You can even self-register if you prefer, just go to our website, hanoverlibrary.ca and clock on the Koha logo. Where it asks you to sign in, there is a link to a self-registration option. Don't go without good books when the library offers them for free!
The Big Read
On Overdrive and Libby, our e-book supplier sites, there is a Big Read book. That means there is one book that has unlimited copies so everyone can read it at anytime. The current Big Read is called "Funny, You Don't Look Autistic" by Michael McCreary, a stand-up comedian with Autism Spectrum Disorder. It's available until April 13, so sign on with your library card number and read this hilarious and touching book. The first Harry Potter book, "The Philosopher' Stone" is also available as a Big Read title, with no waiting!
News About Fundraisers
One thing people have been asking us is if the hanging basket sale that happens each May at Canadian Tire will be taking place this year. The honest answer is that we just aren't sure. The management and staff at Canadian Tire have been thinking of ways it might still happen, and that would be great, but we have to see how events unfold, and where we are at by the end of this month. The same goes for the annual book sale in June. We will certainly let everyone know when we know. We very much appreciate the generosity of Dale and Cathy Cousins at Canadian Tire Hanover who have made the library the beneficiary of their hanging basket sale for several years now, and their willingness to try and figure out a way to make it work this year, but it all depends on how flat we can keep that curve and if businesses are able to be open in anything like the usual way by then. Watch for announcements here in the Post as we work on this.
For now, the order of the day is to stay well, stay safe, and stay home. We want to see all your smiling faces when we reopen!

---
March 12, 2020
News release from the Hanover Public Library
Get Your Library Card to Access E-Resources
There may come a time in the not-too-distant future when you'll be spending quite a bit of time at home. It will be much more tolerable being stuck at home if you have access to free e-books, downloadable audiobooks, e-magazines, and streaming video to enjoy. Your Hanover Public Library membership opens up all these e-resources for you – and all you need is a library card and an internet connection!
You can have access to over 45,000 e-book and 6,000 e-audiobook titles through Overdrive. Access the site through our website and sign in with your library card number.
RBdigital Magazines is the world's largest digital newsstand, offering full-colour digital magazines for anytime, anywhere reading on desktops, mobile devices, and apps. This collection includes both new and backlist titles with no holds, no checkout periods, and no limits.
RB Digital Streaming Video offers a huge selection of Acorn TV shows, as well as Great Courses, independent films, and concerts on Qello. Learn something new or binge-watch British mystery series – it's your choice!
Before you can access these wonderful resources, you must have a valid Hanover Public Library membership card, so come in and sign up with two pieces of identification (one that shows who you are like a driver's license or other photo ID, and one that shows where you live, such as a tax bill or utility bill). You'll be glad you did! Please call us at (519)364-1420 for more information, or visit our website, hanoverlibrary.ca.
Beware of False Information
With a potential health crisis looming, there is a lot of information flying around. Some of it is good, reliable info, and some of it is rubbish! The Hanover Public Library has always been concerned with making sure people in our community get good, solid, factual information from reliable sources, and we can help you with that. Here are some excellent resources we recommend for information about the Covid-19 pandemic:
Grey-Bruce Health Unit: publichealthgreybruce.on.ca or call 519-376-9420
Health Canada: www.canada.ca/en/services/health.html
Ontario Public Health: www.publichealthontario.ca
World Health Organization (WHO): www.who.int
Always make sure that the information you are getting is true! You can fact-check by visiting Snopes.com or other fact-checking sites. Always ask yourself this about any info you read: Who runs the site? Are they trustworthy? Is the information current and up-to-date? Is the information based on scientific research? Is the site trying to sell you something? Does it seem too good (or too bad) to be true? It's up to you what you believe, but especially when it comes to matters of health, it's vital that you base your opinions on facts. If you would like help ensuring you have good info, the library is always glad to help!
---
Staff Picks from HPL Newsletter #6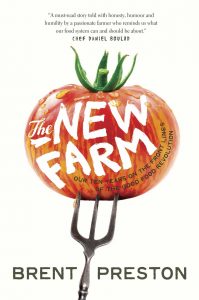 The New Farm
A little over ten years ago, Brent Preston and his wife Gillian left their busy successful lives in Toronto and moved to a ramshackle and windblown farm near Creemore. They had it in mind to grow organic food, enough to supply their own needs and to sell at the farmer's market on Saturdays. They hadn't given it a whole lot of thought, just leapt in with both feet and did it. Now, you're probably thinking that they were either incredibly brave, or incredibly dumb, to make such a drastic lifestyle change. You'd probably be right on both counts, as Brent himself admits in his wonderful book "The New Farm: our ten years on the front lines of the good food revolution".
Brent and his family's move to the country did involve a number of stupid mistakes, some of which are pretty hilarious in hindsight. But their goal from the beginning was to build a real farm, one that would sustain their family, heal their environment, and nourish their community. It was a goal that took a decade of grinding toil to achieve, along with Gillian's great marketing skills, and the help of good friends and neighbours.
Told with humour and heart in Preston's unflinchingly honest voice, The New Farm is the story of one family's transition from die-hard urbanites to bonafide farmers and passionate advocates for a more just and sustainable food system. It's the story of how a couple of young professionals learned not just how to grow food, but how to succeed at the business of farming. And it's the story of a small, sustainable, organic farm that ended up providing not just a livelihood, but a happy, meaningful and fulfilling way of life.
Forgive the pun but I ate this book up. Brent can tell a story. No preaching, just honest stories and experiences, charming, relatable, and emotional.
The Only Woman in the Room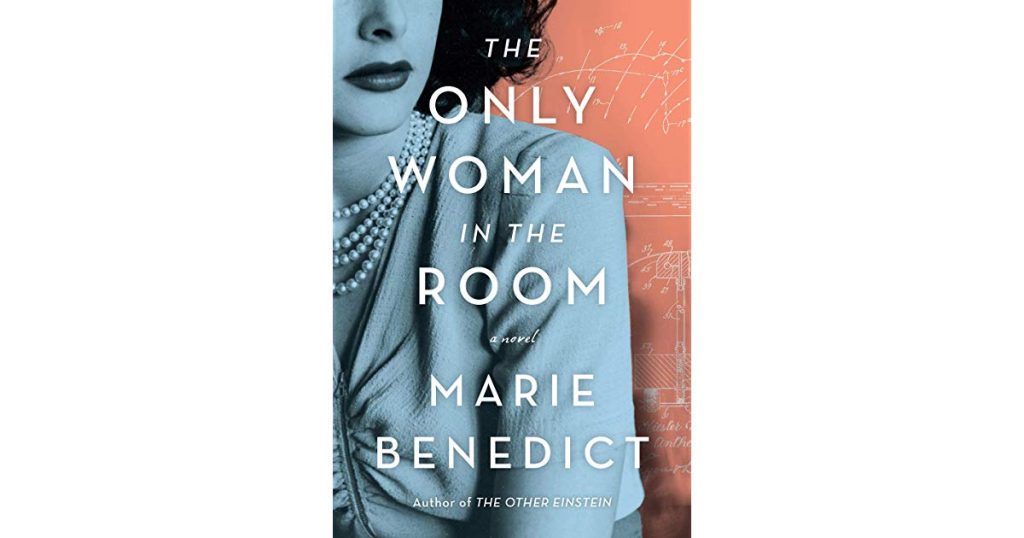 The famous screen actress Hedy LaMarr was an accomplished actor and incomparably beautiful. But there was much more to her than most people realize, and novelist Marie Benedict has revealed Hedy LaMarr's story beautifully in her new novel, "The Only Woman in the Room".
The story begins in 1930's Austria, where we meet young Hedy Kiesler. Her beauty leads to starring roles in films and marriage to a powerful Austrian arms dealer, allowing her to evade Nazi persecution despite her Jewish heritage. But Hedy is also intelligent. As the trophy wife she is privy to many dinner parties and clandestine meetings between powerful heads of state, and with her amazing intelligence she takes in a lot more than those around her realize. At lavish Vienna dinner parties, she overhears the Third Reich's plans. One night in 1937, desperate to escape her controlling husband and the rise of the Nazis, she disguises herself, flees her husband's castle, and heads for America.

In Hollywood she soon becomes Hedy LaMarr, the famous screen star, but behind the façade hides a guilt about the plight of her people. She feels she didn't do enough to try to save them before she fled. So using the knowledge of those pre-war meetings, and her scientific understanding, she starts to devise a radio guidance system for torpedoes to try to bring a victorious end to the war — if she can get anyone to listen to her.
A powerful novel based on the incredible true story of the glamour icon and scientist whose groundbreaking invention revolutionized modern communication, The Only Woman in the Room makes riveting reading.
---
Staff Picks from HPL Newsletter #5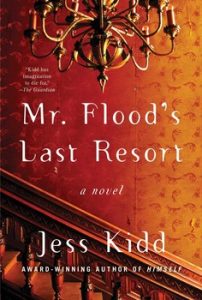 Mr. Flood's Last Resort
My favourite kind of book to read just for fun is a genre known as 'magic realism'. This is a style of fiction that paints a realistic view of the modern world while also adding magical elements. Irish author Jess Kidd is a master of the style, and I recently enjoyed her second novel, entitled "Mr. Flood's Last Resort". It has all the elements of a great story: a spooky setting in an old London mansion, memorable characters, a suspenseful plot, and just a touch of whimsy that makes it a very special story.
Maud Drennan is a dedicated caregiver whose sunny disposition masks a deep sadness. A tragic childhood event left her haunted, in the company of a cast of prattling saints who pop in and out of her life like tourists. Other than visiting her agoraphobic neighbor, Maud keeps to herself, finding solace in her work and in her humble existence–until she meets Mr. Flood.
Cathal Flood is a menace by all accounts. The lone occupant of a Gothic mansion crawling with feral cats, he has been waging war against his son's attempts to put him into an old-age home and sent his last caretaker running for the madhouse. But Maud is this impossible man's last chance: if she can help him get the house in order, he just might be able to stay. So the unlikely pair begins to cooperate, bonding over their shared love of Irish folktales and mutual dislike of Mr. Flood's overbearing son.
Still, shadows are growing in the cluttered corners of the mansion, hinting at buried family secrets, and reminding Maud that she doesn't really know this man at all. When the forgotten case of a missing schoolgirl comes to light, she starts poking around, and a dangerous search for answers begins.
Packed with eccentric charms, endearing characters, and a whole lot of heart, Mr. Flood's Last Resort is a mesmerizing tale that examines the space between sin and sainthood, reminding us that often the most meaningful forgiveness that we can offer is to ourselves.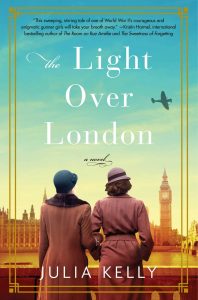 The Light Over London
There's nothing like spending a winter day lazing about on the couch with a good book. I recently spent a snowy Sunday reading a new historical fiction novel, entitled "The Light Over London" by American author Julia Kelly. It's one of those lovely novels that moves back and forth in time, from the Second World War to the present day.
Cara Hargraves has recently moved to a small town in England from London and is working for an antiques dealer. The story begins when she is clearing out an estate. She pries open an old tin that holds the relics of a lost relationship: among the treasures, a World War II-era diary and a photograph of a young woman in uniform. Eager to find the author of the hauntingly beautiful, unfinished diary, Cara begins some historical detection work, hoping to keep her mind off her own sorrows.
In 1941, nineteen-year-old Louise Keene's life had been decided for her—she'll wait at home in her Cornish village until her wealthy suitor returns from war to ask for her hand. Her own desire for a larger life and an education are ignored by her difficult mother. But when Louise unexpectedly meets Paul Bolton, a dashing RAF pilot stationed at a local base, everything changes. Then Paul's unit is deployed without warning.
Desperate for escape from her stifling life, Louise joins the women's branch of the British Army as a Gunner Girl. These were squadrons of women and men, where the women spotted enemy aircraft, and did the complex math to figure out the best firing trajectory. The men then loaded and fired the anti-aircraft gun, since women were not allowed to do so. As bombs fall on London, she and the other Gunner Girls work hard to be exact in their calculations, and quick in their identification of enemy planes. The only thing that gets Louise through those dark, bullet-filled nights is knowing she and Paul will be together when the war is over. But when a bundle of her letters to him are returned unanswered, she learns that wartime romance can have a much darker side.
Illuminating the story of these two women separated by generations and experience, Julia Kelly transports us to World War II London through forgotten antique treasures, remembered triumphs, and fierce family ties. It's a great read, and time well spent!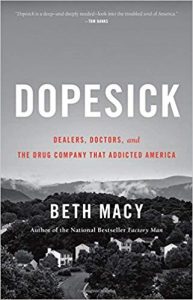 Dopesick : Dealers, Doctors and the Drug Company that Addicted America
We are hearing a great deal in the news in the last couple of years about the opioid crisis. Drugs like Oxycontin and Fentanyl are causing a huge number of deaths and damaged lives. How did this epidemic start? What needs to be done to combat it?
American author and journalist Beth Macy's new book is entitled "Dopesick: Dealers, Doctors, and the Drug Company that Addicted America". She says it is the hardest book she's ever had to write, and doing the research was just heartbreaking, but she knew it was vitally important that this story be told.
This book illuminates the persistent and often conflicting gaps in the treatment and criminal-justice landscapes while shining a hopeful light on the heroes battling the worst drug epidemic in American history. Through unsparing yet deeply human portraits, Macy hones in on the families and first-responders. Dopesick is threaded through with stories of loss and bewilderment: sad stories told by grieving parents, angry stories told by activists, and stoical stories told by police officers who have witnessed entire communities laid waste by addiction. What is happening in America is also happening here in Canada. About 3000 people died in 2016 from opioid overdoses in this country.
Many of the people who are suffering from addiction were prescribed opioids for chronic or post-operative pain. Doctors were given financial incentives to prescribe the drugs by the pharmaceutical company that made millions. As usual when people are victimized, you need only to follow the money to discover where the responsibility lies.
This book advocates ground-level activism in the face of corporate power and celebrates those who tirelessly campaign for reform, often fired by the loss of a loved one. Dopesick may make you weep; it will almost certainly make you angry. If you want to truly understand this terrible epidemic, I highly recommend this book.
---
Staff Picks from HPL Newsletter #4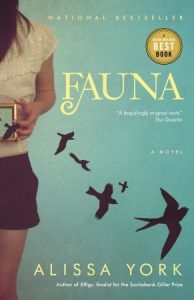 Fauna by Alyssa York
Nestled in the urban density of downtown Toronto is the Don Valley, where the Don River meanders through 38 kilometers of city and suburbs. The Valley has stretches that are quite wild and forested, despite the multi-lane highways and the apartment buildings surrounding it. These areas are habitat for foxes, raccoons, coyotes, hawks, and other wildlife, as well as offering a quiet place for homeless people to pitch their tents. The Don Valley is the setting for Toronto author Alyssa York's wonderful novel, entitled Fauna.
The book tells the story of six very different characters who are brought together around the wildlife in the Valley. When Edal Jones can't cope with the casual cruelty she encounters in her job as a federal wildlife officer, she finds herself drawn to a beacon of solace nestled in the valley under the unlikely banner of an auto-wrecker's yard. Guy Howell, the handsome proprietor, offers sanctuary to animals and people alike: a half-starved hawk and a brood of orphaned raccoon kits, a young soldier named Stephen whose spirit failed him during his first tour of duty, and Lily, a homeless teenage runaway whose constant companion is her massive black dog Billy. Guy is well versed in the delicate workings of damaged beings, and he might just stand a chance at mending Edal's heart.
But before love can bloom, the little community must come to terms with a different breed of lost soul – a young man whose brutal backwoods childhood is catching up with him, causing him to persecute the creatures that call the valley home.
The story of these characters' intersecting lives is gritty, but also full of tenderness – the characters for each other, and for the animals in their care. The narrative is strengthened by the occasional voices of wild creatures in telling their stories as well, adding depth to the portrait of the strange, wild but urban place that is the Don Valley. I love a book that tells many stories well, and Fauna certainly does that.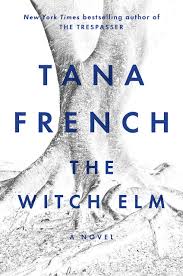 The Witch Elm by Tana French
Lately, we have seen a trend in fiction of the Unreliable Narrator. It began with the wildly popular "The Girl on the Train" by Paula Hawkins, and it has spread like wildfire, so that it seems like every other novel that is being published is a novel with an unreliable narrator – someone who tells a story that, at some point, the reader discovers cannot be trusted, for whatever reason, to tell the truth. Irish author Tana French has joined that trend with her new book, "The Witch Elm", but with some interesting twists.
Toby is a charming young man who has never really considered the role of luck in his life, until now. He's always had an easy go of things, with a loving family, a good job, and an adoring girlfriend. All that good fortune has made him somewhat callous and smug – not the most likeable character ever. But Toby's luck has changed overnight. First, he gets into serious trouble with his boss, then his home is broken into, and he is beaten within an inch of his life, sustaining head trauma that damages his memory and sucks away the easy charm that has always worked in his favour. His damaged brain is what makes him into an unreliable narrator.
As Toby is struggling to adjust to his new normal, he gets word that his uncle has been diagnosed with terminal brain cancer. To help in the care of his uncle and to feel useful in his now-limited way, Toby and his girlfriend move in with him in the family's ancestral home, Ivy House. Ivy House was where Toby and his cousins spent their summer vacations for many years. But the discovery of a human skull by one of his cousin's children leads Toby to examine his life and question his family and friends and history. Toby is suddenly quite vulnerable, with his memory lapses making it difficult for him to alibi himself. It looks like Toby's luck may have finally run completely out – can he rely on his own memories anymore?
This is a book that begins with a somewhat stately pace, requiring some patience, but if you stick with it, it builds up to an explosive ending – well worth the effort.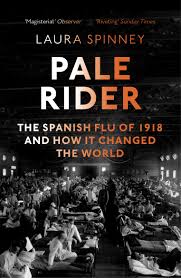 Pale Rider : The Spanish Flu of 1918 and how it changed with world
When we look back at human history, we can see important turning points: times where a certain set of events or circumstances changed the world. Large scale conflicts and environmental disasters often become turning points. Epidemics can also mark a point of change, and this is the subject of a new book by British science journalist Laura Spinney, entitled "Pale Rider: the Spanish Flu of 1918 and how it changed the world". Spinney narrates a catastrophe that changed humanity for decades to come, and continues to make itself felt today. In the process she demonstrates that the Spanish flu was as significant – if not more so – as two world wars in shaping the modern world; in disrupting, and often permanently altering, global politics, race relations, family structures, medicine, religion, and the arts.
Although we now tend to think of the Spanish flu as a mere footnote to the devastation of the First World War, the flu is estimated to have killed almost 100 million people worldwide. The Times of London reported it as "a plague unmatched since the Black Death". Colonial India, robbed of its doctors by the European war, became the worst affected. In America, it struck first in Kansas, where a young army mess cook fell sick one morning in early March. By lunchtime, a hundred similar cases were reported at the base. By the end of that week, a makeshift hospital for victims had filled an aircraft hangar. Chicago was reported to be "all out of sheets" after an unprecedented call for shrouds. In Philadelphia, almost 5,000 citizens died of flu in a week.
Telling the story from the point of view of those who lived through it, she shows how this devastating natural experiment put both the ingenuity and the vulnerability of humans to the test.
Spinney's important book carries a warning: no less than four pandemics are predicted for this century. At least one will take the form of flu. Annual vaccines currently offer the best protection. We are fortunate in this country to have a health care system that serves everyone. The enduring message of "Pale Rider" is to underline just how crucial that remarkable service is to our future.
---
Staff Picks from HPL Newsletter #2
The Year of Magical Thinking by Joan Didion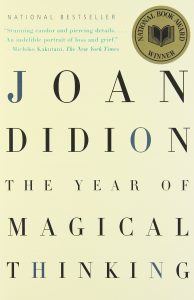 Joan Didion is a diminutive person, but a towering intellect, and a writer whose work has an incredibly powerful impact. Didion is an astute observer – of people, of society, and of her own inner state – and a careful describer of what she observes. In December 2003, her husband of forty years, writer John Gregory Dunne, died suddenly of heart failure. To try and cope with this overwhelming loss, Didion wrote with exquisite clarity about her first year without John, while also coping with the serious illness of their daughter, Quintana. The Year of Magical Thinking is a unique portrait of the process of grief, by a woman whose intelligence is as incisive as a scalpel, and as brilliant as a searchlight. Available in regular and large print at the library.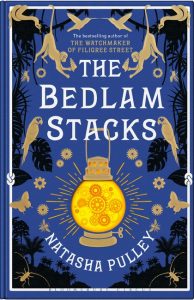 The Bedlam Stacks by Natasha Pulley
If you enjoy historical fiction peppered with a bit of whimsy, check out The Bedlam Stacks by British writer Natasha Pulley. The story features a man named Merrick who had sustained a crippling injury while working for the East India Company. Tired of being an invalid, he answers the call to find and transport seedling Cinchona trees from Peru to India for the quinine that can treat the epidemic of malaria there. The trouble is that the Peruvians have a monopoly on quinine and won't let it go without a fight. In his travels, he meets a young priest named Raphael, who – somehow – seems to have known Merrick's grandfather who lived in Peru decades earlier. There are many mysteries and suspenseful moments, all brushed with just a touch of magic.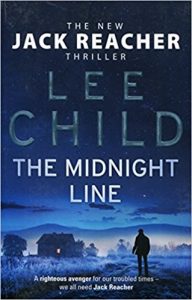 The Midnight Line by Lee Child
Jack Reacher is back to right another wrong in Lee Child's latest in the series, The Midnight Line. This time out, Reacher finds a West Point class ring in a small size – a woman's ring – in a pawnshop, and he goes in search of the soldier who had been desperate enough to part with it. His search takes him into the heart of the opioid crisis in the USA, and the struggle that injured veterans have to live with their pain. This isn't just a Reacher novel; it's a social commentary that throws light on a dark situation. Available in regular and large print and audiobook format at the library.
---
Our Favourite Books of 2017
The year is nearing its end, and it has been a banner year for great books. Here are some recommendations – in case you missed them!
---
Non-fiction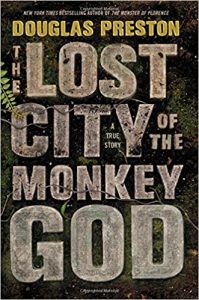 "The Lost City of the Monkey God" by Douglas Preston is a true-life tale of discovery in the South American jungle. New technology allowed explorers to "see" under the dense canopy of trees to find a mythical lost settlement. It was a major trek to get deeply into the jungle, but what they found took their breath away. However, the trek in was only the beginning of the difficulties they had to surmount. Dealing with the politics of the region and the slanderous attacks between archaeologists was tough enough. The deadly disease that many of the expedition contracted in the jungle, including the author makes for a riveting story. Place a hold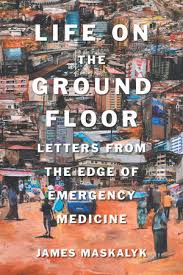 "Life on the Ground Floor" by Toronto emergency room doctor James Maskalyk, is a lyrically written memoir by a gifted writer. Maskalyk works for Doctors without Borders when he isn't at St. Michael's Hospital in Toronto. From Toronto to Addis Ababa, Cambodia to Bolivia, he witnesses mourning and laughter, tragedies and hopes, the frailty of life and the resilience of the human spirit. And it's here too that he is swept into the story, confronting his fears and doubts and questioning what it is to be a doctor. Place a hold
---
Fiction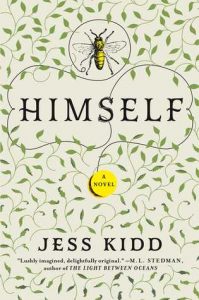 "Himself" by Irish writer Jess Kidd, is a book that is simultaneously whimsical and chilling. When a young man named Mahony returns to Mulderrig, a speck of a place on Ireland's west coast, he brings only a photograph of his long-lost mother and a determination to do battle with the village's lies. His arrival causes cheeks to flush and arms to fold in disapproval. No one in the village – living or dead – will tell what happened to the teenage mother who abandoned him as a baby, despite Mahony's certainty that more than one of them has answers. Between Mulderrig's sly priest, its pitiless nurse and the caustic elderly actress throwing herself into her final village play, this darkly comic debut novel creates an unforgettable world of mystery, bloody violence and buried secrets. Place a hold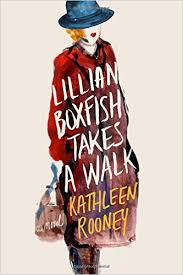 "Lillian Boxfish Takes a Walk" by Katherine Rooney, is a lovely look back at a remarkable life. It's the last day of 1984, and 85-year-old Lillian Boxfish is about to take a walk. As she traverses, a city anxious after an attack by a still-at-large subway vigilante, she encounters bartenders, chauffeurs, security guards, bohemians, criminals, children, parents, and parents-to-be—in surprising moments of generosity and grace. While she strolls, Lillian recalls a long and eventful life that included a brief reign as the highest-paid advertising woman in America—a career cut short by marriage, motherhood, divorce, and a breakdown. This is an inspiring story that perhaps makes us look at the arc of our own lives as philosophically as the wondrous Lillian does. Place a hold
For Teens
Book Review by Christine
Moxie by Jennifer Mathieu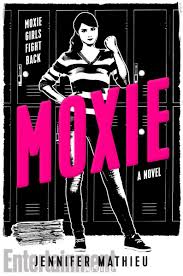 Moxie girls fight back! I wish so badly that this book was written when I was in high school. It has a fantastic message for every single girl/woman who has ever felt ripped off because they are female. Sickened by the double standard her high school has for the boys on the football team vs the school's female population Vivvy decides enough is enough. Inspired by her mom's zine collection from the 1990's Vivvy takes on the double standard and fights for what she believes in and finds out she is not alone! The sheer guts that Vivvy shows are admirable. And I applaud Jennifer Mathieu, in keeping Seth awesome. "Not all guys are dicks….but for those who are…Moxie will get you!" Place a hold