June 26, 2022
1:00 pm
to
3:00 pm
Sunday June 26th | 1 pm at P & H Centre
Tickets on sale now!
Knights in the Classroom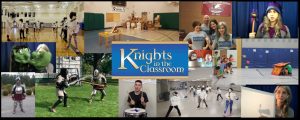 Knights in the Classroom will present a historical martial arts demonstration, featuring a live battle reenactment! The demonstration will feature swords and shields, spears, long-swords and more. Following the battle, viewers are given the opportunity to learn about the equipment and what it takes to do battle. This is an experience unlike anything you have seen before!
Location: Hanover P & H Centre: 269 7th Avenue
Tickets $1 per person, all persons attending the show require a ticket.