---
Donations
It's official: we are now accepting donations for our annual book sale!
Gently used books, movies, music and games can now be dropped off at the library during our open hours. We are especially looking for puzzles!
Please view our donation guidelines here: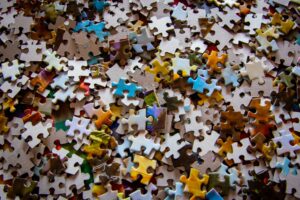 ---
Volunteers needed!
We need your help!
We are looking for 2-3 enthusiastic year-round volunteers to help sort, clean and prep for our annual book sale. Someone with knowledge of genres would fit in perfectly. Ability to lift small boxes full of books is needed.
If you're interested please reach out to Carolyn at the library. She would love to talk to you about this fun and rewarding volunteer opportunity! Our book sale has become such a large success because of our wonderful team of volunteers, and we would love to have you too.
---
Thank You!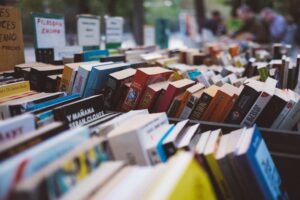 We would especially like to thank our volunteers who work year-round to handle our incoming donations. Their hard work and dedication are much appreciated! Staff at the Hanover Public Library staff want to make sure all our volunteers know how valuable their contributions are. Thank you to our volunteers!
We would also like to thank:
everyone who helped run the sale
everyone who came out to support us!
---