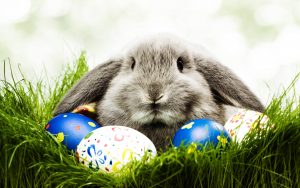 Easter Egg Hunt in the Library!
The Easter Bunny has come to the library!
Come on in and take a look; above, behind, or in a book! Find all the paper eggs, look all around, follow the clues and mark them down! If you find them all, it'll be a great feat, then come to the front desk to get a treat!
Ask for the clue sheet to get started or download a copy
Programme runs April 11-14th